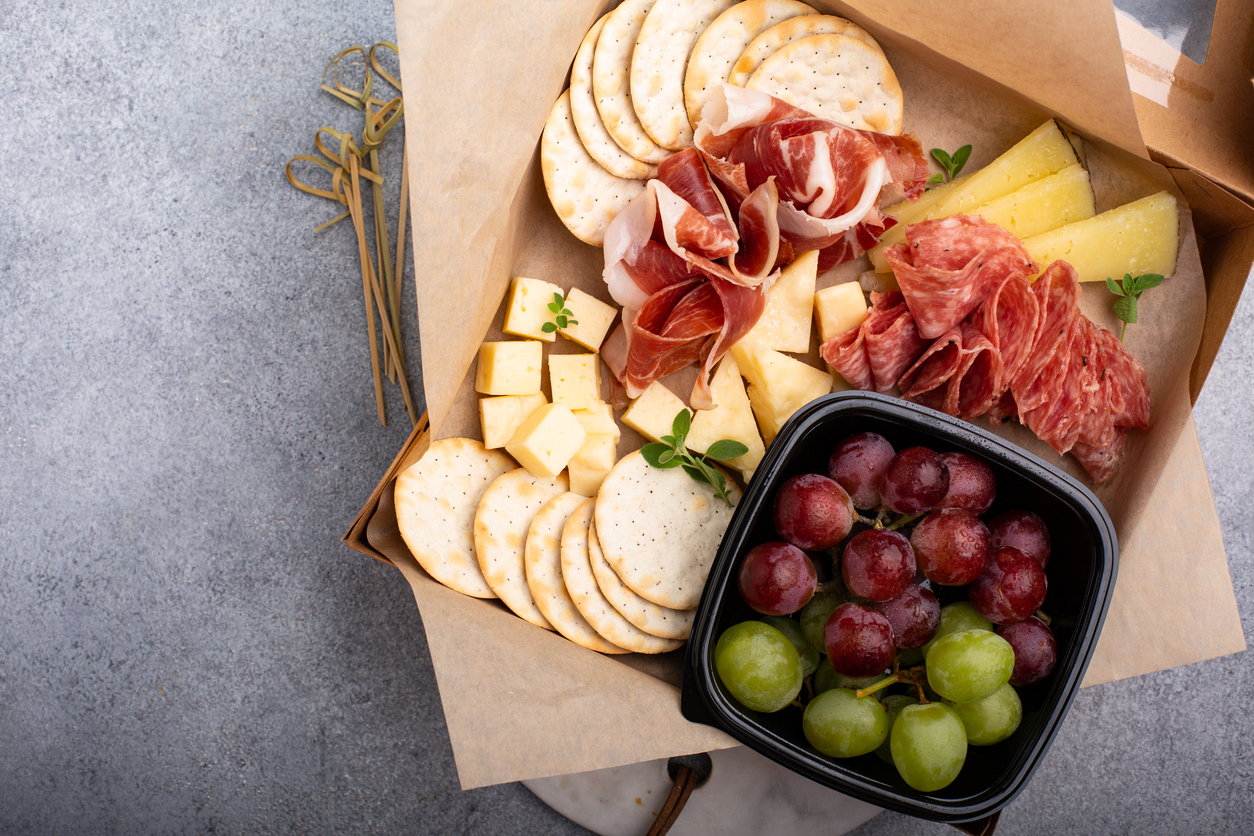 Parents know that their children could become fussy eaters. And it can be challenging to ensure picky eaters get the nutrition they need, especially when eating lunch away from home. And if you've got a picky eater on your hands, you know that you need school-ready options to offer your child. Try these seven back-to-school lunch ideas for your picky eater.
The Mini Charcuterie
Modeled on the iconic meat-cheese-cracker meal, this is your chance to customize the lineup to fit your picky eater. Grab a container and portion slices of their favorite deli meat, cheese, and some crackers. One benefit of putting this lunch together is that you can cut the meat and cheese into fun shapes, which can sometimes encourage young picky eaters to be more interested in their meals. Finally, include a picky-eater-approved fruit or veggie, and you're all set.
The Breakfast Lunch
No law says you can't pack a bunch of breakfast foods for your kiddo to have at lunch. If they love nothing better than fun waffles and a side of bacon, fix them breakfast they'll look forward to eating during lunchtime.
Finger Food Favorites
Finger foods aren't for every picky eater, but many like bite-sized bits to eat. You can sneak some veggies in if they love to eat spring rolls or egg rolls. Include some sauce for dipping and a side of fruit. Or, substitute potstickers with whatever filling they like instead of egg rolls.
Bet on Burgers
Sometimes picky eaters like a lot of foods but prefer them made a certain way (cutting crusts off sandwiches, anyone?). You can send your choosy child to school with slider-style mini burgers decked with the toppings they like. In addition, you might be able to get them into something new by creating fun burgers but using a turkey or meatless patty instead.
Get a Pizza This
One way to get your kid excited about lunch is to let them have a hand in making it. You can let them design the pizza quesadillas they'll look forward to eating. Between two large tortillas, add pizza sauce, their cheese of choice, and whatever toppings they like. As a bonus, and if you have time, blend some veggies like cooked zucchini or carrots into the sauce for the goodness they won't be able to see.
Stick to It
The theme of taking regular food and making it fun can go a long way with picky eaters. You can jazz up lunchtime with meat and cheese kabobs and use molds to shape rice or mashed potatoes on the side. Get creative with cookie cutters, lids, and more to make a lunch that isn't different but presents a fun visual for your kiddo.
You might also like: Air Up Your Tires And Explore The Warren County Bikeway
That's a Wrap
If your picky eater is tired of crustless sandwiches, try transitioning to a wrap. You can make their usual sandwich favorite or change things with new combos. In addition, experiment with how you wrap it. For example, you can do the traditional spiral or burrito-style wrap. Or, add beans, cheese, and other toppings and fold the wrap. Toast the wrap to hold it in place for a hand-held, crunchy winner.
You may need to try several things, but finding ideas you can customize or easily change is key to helping your picky eater thrive on school lunches this year.
Disclaimer: The stock image is being used for illustrative purposes only, and it is not a direct representation of the business, recipe, or activity listed. Any person depicted in the stock image is a model.