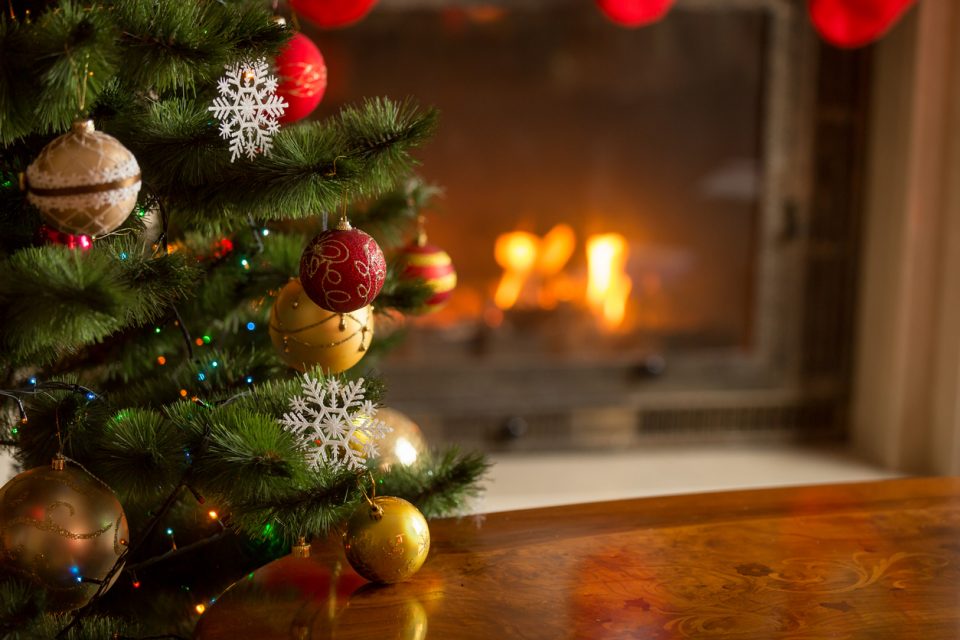 Beautiful trees for a good cause? That's what Fashions for Evergreens is all about. Each year, The Hotel Roanoke hosts this event from Thanksgiving Day to New Year's Day. Local businesses and organizations professionally decorate trees and display them at the hotel. You are welcome to stop by the hotel, look at the trees, and vote for your favorite one. Instead of casting a paper ballot, you'll vote with money, and the proceeds will go to charity. Don't let that scare you. You can vote with as little as a penny, although if you can give more, it's encouraged.
Even if you don't vote, you'll love looking at the trees at the hotel.
Types of Trees
The trees at Fashions for Evergreens are absolutely unbelievable. The businesses and organizations go all out in an effort to win the People's Choice award.
Take the tree created by MW Construction, for instance. It's designed to look like the Abdominal Snow Monster from "Rudolph the Red-Nosed Reindeer." You seriously have to look closely to even tell it's a tree.
The VA Tech Carilion School of Medicine did a fantastic job as well. The decorators included a little gingerbread hospital next to the tree with a gingerbread doctor and patient. Don't be surprised if your stomach starts growling when you get close to all that gingerbread.
Bricks 4 Kidz also went all out, creating a LEGO-style Christmas tree, along with a cute LEGO display. You'll be amazed by just how festive LEGO bricks can be.
This is just a few of the countless outstanding trees. You might find a new favorite among the choices, so be sure to stop by and see them in person.
You might also like: Plan A Visit To The Science Museum Of Western Virginia
The Charity
All the proceeds from Fashions for Evergreens will go to the United Way of Roanoke Valley. This event has raised more than $30,000 for the United Way in the past five years, and it will add onto that total this year. The United Way helps the community in a multitude of ways, from helping fund programs for the area's youth to finding solutions to problems in the community.
You're going to see a lot of cool trees when you visit Fashions for Evergreens. Now, how about seeing some cool cars? We have what you're looking for at Berglund Automotive in Roanoke, Virginia. Our team can help you find exactly what you're looking for in a car, truck, or SUV.