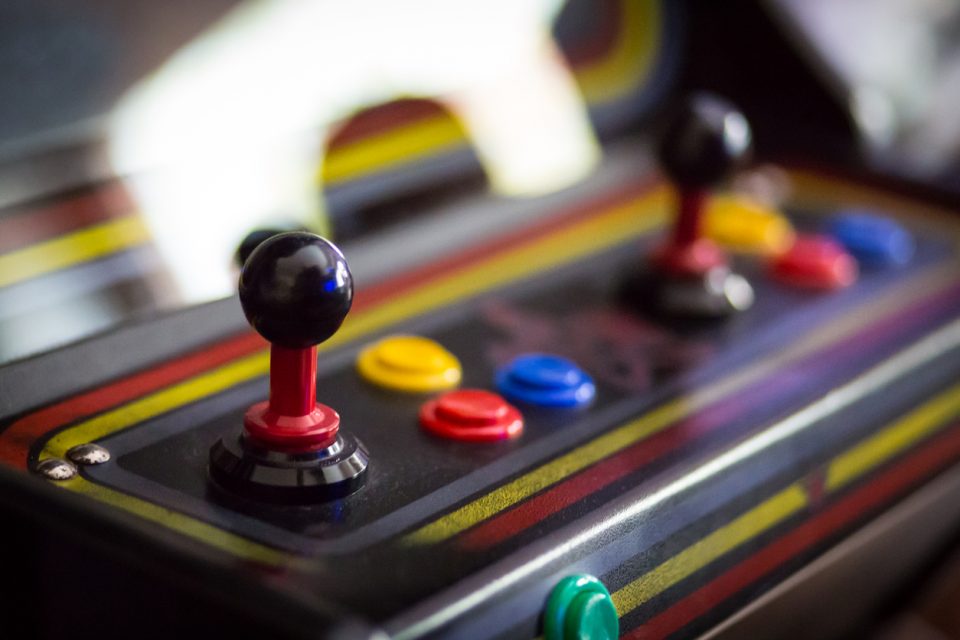 When it comes to games, let's face it – everyone loves them. Whether you're a sports fan or you prefer to stay at home rolling the dice and playing board games, there are many ways to enjoy games. We're certain you enjoy a video game or two as well. If you're in the mood to get out and about, but still play some games, it's time for you to make a trip to the Roanoke Starcade. You'll have a unique twist on family game night when you and your family visit the Roanoke Starcade! Keep reading to learn more.
Games You Can Play
Go back in time by experiencing older games or simply enjoy newer games during your visit to Roanoke Starcade! You and your family are certain to find a game or two to love. Below, you'll find the extensive list of games you can choose to play at the Roanoke Starcade:
Galahad
Time Pilot
Neo Geo
NBA Jam
Daytona USA
Ghost Squad
The House of the Dead
Let's Go Jungle
Bags
Star Wars Trilogy
Punch Out
Vigilante
Multi Pac
Centipede
Golden Tee
Deal Or No Deal
Donkey Kong
Crystal Castles
Road Riot 4wd
Big Buck Safari
Rambo
Crazy Taxi
Maximum Force
Silver Strike
Battle Gear
NASCAR
Air Hockey
Full Court Fever
Mini Dunx
Pump IT Up
Mortal Kombat 2
Ice Ball
More!
As you can see, there's plenty of fun to be had at the Roanoke Starcade. Compete with your friends and play your favorite games! Plan a fun night out this summer and enjoy the fun atmosphere at Roanoke Starcade!
Hours of Operation
You and your friends can visit the Roanoke Starcade during the following times:
Thursday: 11:00 a.m. to 8:00 p.m.
Friday: 11:00 a.m. to 8:00 p.m.
Saturday: 10:00 a.m. to 8:00 p.m.
Sunday: 1:00 p.m. to 6:00 p.m.
You might also like: Take An Adventure Tour Around Roanoke
While in Virginia
While you're in the area, be sure to stop by Berglund Automotive Group. We have convenient locations spread throughout Virginia. We understand that drivers have specific needs and wants when it comes to selecting a new vehicle. That's why we offer a variety of dealerships, a wide array of makes and models, and countless deals and specials. That's right – you can save big with us! Come see us today!
During your visit, our friendly and knowledgeable team members will be more than happy to sit down with you to go over your options, fill you in on our amazing deals and specials, and answer any questions you might have. We'll also show you around and let you take a test drive or two. Now's your chance to get behind the wheel of a new or pre-owned vehicle that you love! We look forward to seeing you soon.