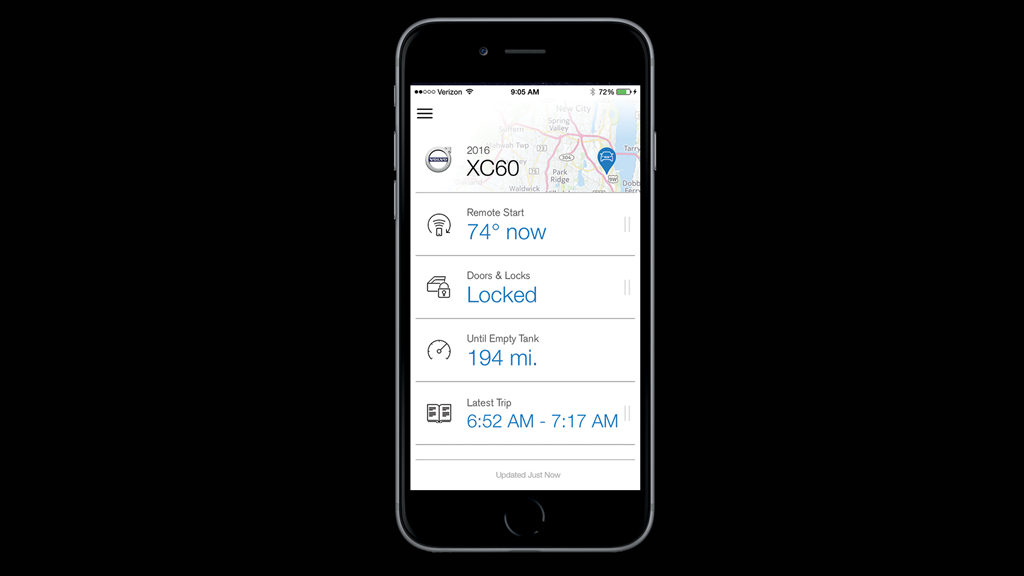 Choose to drive the new Volvo S60 around Roanoke to get access to the On Call application. Volvo On Call makes life much easier by giving you numerous helpful functions right on your smartphone, iPad, or smartwatch. Thanks to this system, you can control your vehicle remotely and get tracking and emergency services.
Volvo S60 Emergency Assistance
The On Call app lets you easily get help whenever you need it. If you need roadside assistance, simply use your mobile app or press the corresponding button on your S60. You will then be able to talk to the operator, who will send someone to your location. The SOS button will automatically send assistance on your way in the case of an emergency. The automatic collision alert feature in the app and on your Volvo alerts trained operators if you are in a collision. They will then contact your vehicle and make sure emergency services are on their way. Volvo On Call even has a theft alert function and will use your GPS system to find your vehicle. The system can even immobilize a stolen Volvo S60.
Control More than the Basics with the S60
With the Volvo On Call app, you barely even need to use your remote key fob. The application can let you start pre-heating your engine or even warm up your cabin for you, perfect for those cold Virginia winters. Take advantage of the engine remote start function and use your smartphone to start your car as long as 15 minutes before you plan to get inside. The app even lets you control the climate system in your S60 remotely.
Check Information from Anywhere
In addition to the actions that the Volvo On Call app can take, it also lets you view crucial information from anywhere. You can check maintenance warnings, the fuel level, and whether your car's doors are locked. If you don't remember where you parked, view it on a map and get directions via the app.
Start using the Volvo On Call app when driving your Volvo S60 around Roanoke, Virginia. Visit Volvo of Roanoke to learn more or set up the application.