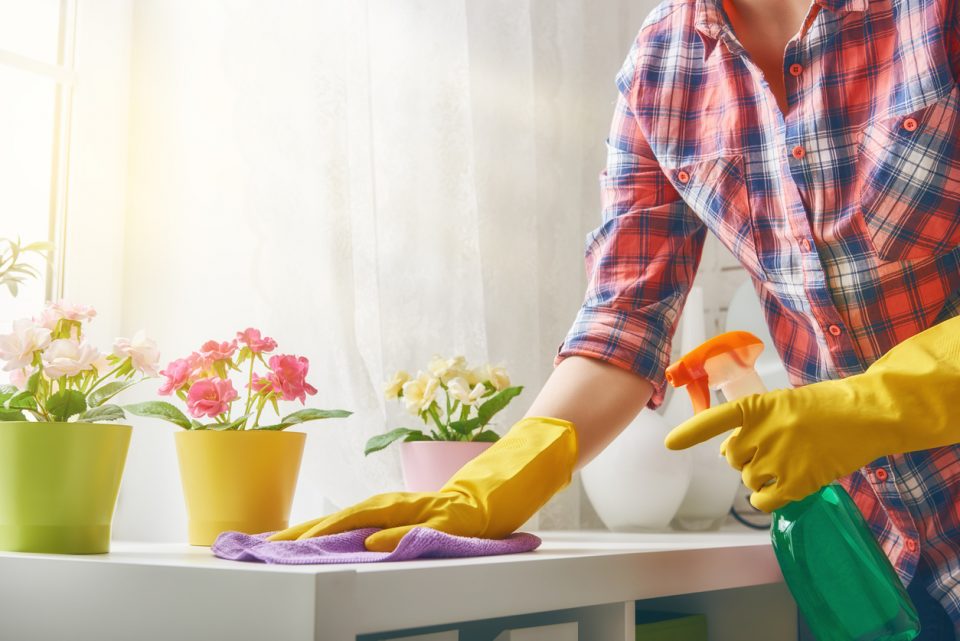 It might be a new year, but you're dealing with the same messes. Maybe you think your house is impossible to clean, but you just need to follow some tips. These tips will help you get rid of marker stains, eliminate pet odors, and so much more.
Get Rid of Those Marker Stains
Do you have a Picasso in training in your home? He or she has a way with markers, but sometimes, a splash of color ends up on your wood table. You don't want to ban markers from your home, but you would like to get rid of the damage. Rub some toothpaste over the stain and watch it disappear.
Freshen Up Those Sneakers
Remember how good your sneakers looked when you first took them out of the box? You don't have to buy new ones to get that just-out-of-the-box look. Take that same tube of toothpaste you used to clean off the wood and use it to scrub your shoes. They'll be as white and shiny as your teeth.
Kiss Pet Odors Goodbye
You love Fido. He's like a child to you, but boy does he smell. He doesn't mean to, but he rubs that smell over his bed, your sofa, the carpet, and so many other places. Here's a trick. Put some baking soda on his favorite soft surfaces and wait 15 minutes. Then, vacuum it up and breathe in. It'll smell so much better in an instant.
Clean Your Cutting Board
You don't want to cut food on a dirty-looking cutting board, but no matter how many times you put it through the dishwasher, it still looks drab and yucky. Fix that by cutting a lemon in half and running it across the cutting board. It won't just look better. It'll smell better, too.
Brighten Your Windows
Do your windows make the outside look a little dreary? It's time to brighten them up. Put 2 tablespoons of vinegar in a gallon of water. Then, transfer it to a spray bottle and spray your windows. Use a microfiber cloth to remove the solution from your windows and then look outside. The sun will look so much brighter and the grass will look greener.
You might also like: Free Attractions Around Roanoke
Make Your Wood Furniture Look Like New
Remember how mad you got when you nicked your wood furniture? It almost kept you up at night. You can sleep easily after you do this. Remove the shell from a walnut and rub it up against the scratch. It'll practically disappear.
Once your house is clean, you'll want to work on your garage. You can make your garage look better in an instant by getting a new vehicle. Stop by Berglund Automotive in Roanoke, Virginia, and browse our inventory. You'll find the perfect vehicle to dress up your garage and take out on the roads.