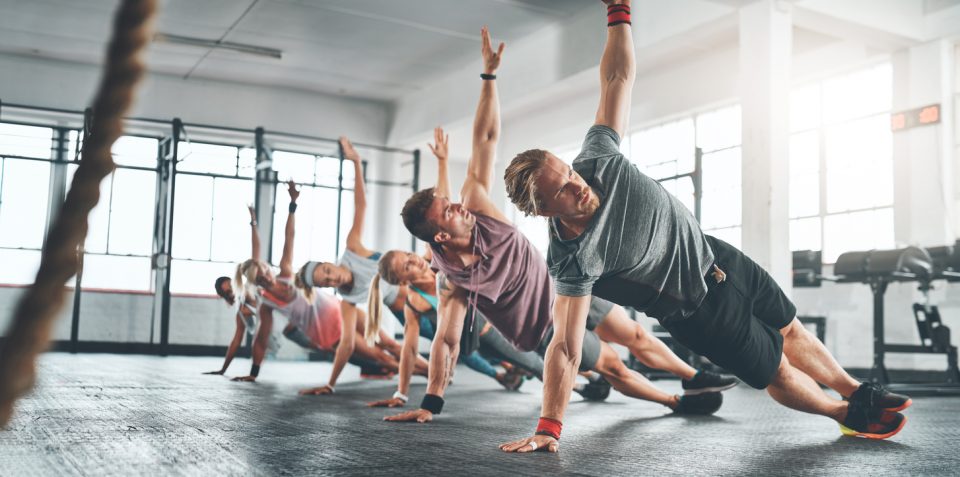 When the New Year rolled around, you made a resolution to get in shape. Lately, though, you've been chilling at home watching TV. It's time to get off the sofa and into the gym. These Roanoke gyms will help you achieve your goals this year.
Brickhouse CrossFit
Brickhouse CrossFit isn't the only CrossFit gym in the area, but you'll be hard pressed to find a spot that is more welcoming and inviting. Even if you're new to CrossFit, you'll feel at home here. The staff knows everything about working out and nutrition, and they will support you along your journey. The classes here are meant for all levels and the equipment is top-notch.
You can drop in and pay for a class or you can sign up for a membership. If you stop by for a single class, you'll likely fall in love with the gym and become a member.
Orangetheory Fitness
Not into CrossFit but want a guided workout? Orangetheory Fitness is perfect for you. This is one of the coolest gyms around. You go through a guided workout that includes strength training and cardio. You move from station to station to get your workout in, and you wear a heart monitor the entire time to make sure you're hitting your goals. The coaches here are friendly and knowledgeable, and they will help you get results. In fact, you can expect to cruise into your goal a little early when you attend these hour-long workouts.
Planet Fitness
Are you looking for more of a traditional gym? Check out Planet Fitness. This gym has every type of equipment you could need from the cardio machines to the weights. You can lift free weights or use a weight machine, and you can also do quick 30-minute workouts that are set up for your use.
There is zero intimidation at this gym. It's known as the "Judgement Free Zone," and everyone is expected to treat people with kindness. There's no laughing or making anyone feel uncomfortable. People can't even grunt when they lift weights. It's a really chill environment, but you'll get a great workout in.
You might also like: Get Organized In 2019
Gold's Gym
Gold's Gym is another excellent choice if you want a traditional gym. It has tons of equipment and weights, so you can easily get your workout in when you come here. Plus, it hosts a bunch of classes. Be sure to try out the classes if you go there. They make a huge difference.
You know what else makes a huge difference? Driving around in a new ride from Berglund Automotive in Roanoke, Virginia. You'll be amazed by what a difference a new car, truck, or SUV makes.