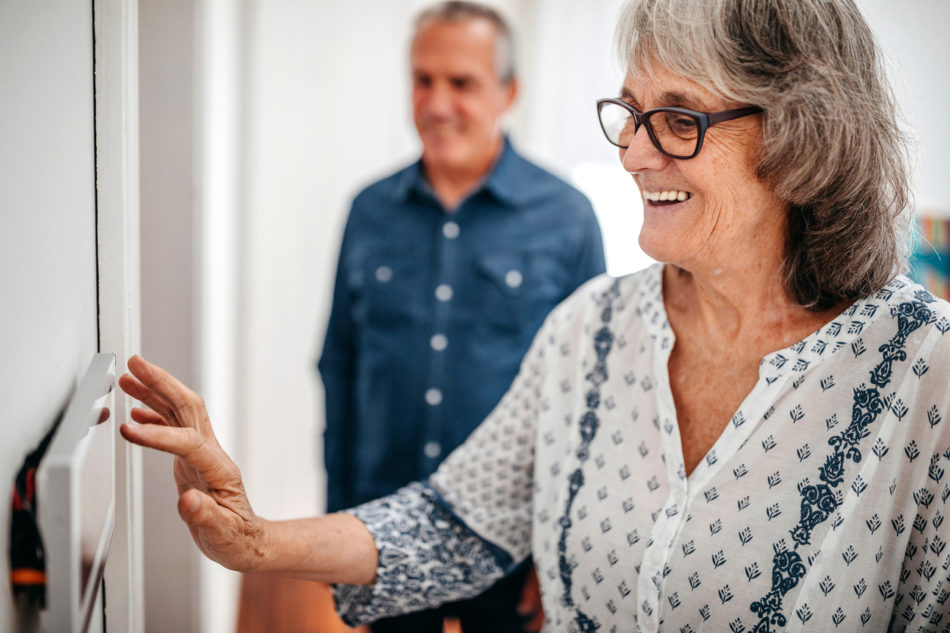 When the temperature cranks up, so does your power bill. Although, don't let your power bill put a damper on your summer vacation savings. Cut down your monthly expenses by implementing these seven energy-saving tips into your home.
Window Coverings
If the sunshine is beaming throughout your home, it may be giving off the perfect summertime glow, but it's costing you some cash. By installing window coverings and treatments, you will be preventing heat build-up in your home.
Take Charge of Your Thermostat
When you leave the house for the day, make sure to cut down the air. While sleeping with the air cranked up may be a necessity to your family, having the air run nonstop is going to hurt your wallet. By investing in a programmable thermostat, you can set times to automatically change the temperature of your home, so it's one less thing you have to worry about in the morning. The less of a difference between the outdoor temperature and indoor temperature setting, the less hard your thermostat has to work. Also, avoid putting electronics or lamps near the thermostat, as they give off heat, making the system think the home is warmer than it actually is.
Utilize Ceiling Fans and Ventilation
The ceiling fans give off a breath of fresh air and they are a great way to stay cool, but remember they cool off people and not rooms. Therefore, when you leave a room, cut the fan off to preserve energy. Also, after a hot shower or bath, sometimes you'll dry yourself off only to break out in a sweat. Instead of running over to your thermostat, turn on the bathroom fans to ventilate the humidity.
Schedule Regular Maintenance
Every time spring and summer roll around, schedule air conditioning maintenance. Once everything is checked out, you can rest assured all of the appliances are working properly and money isn't being wasted.
Manage Your Appliances
Another efficient way to save money and energy is to educate yourselves about your everyday appliances. When the sun is out, keep the lights off, and don't run the dishwasher or washer and dryer unless you have a full load. Little habits to implement are always turning off the lights when leaving the room, as well as unplugging gadgets that aren't in use every day.
Seal the Cracks
Take some time to seal the cracks and weatherstrip your home, ensuring heat doesn't have a way to leak in through windows or doors. Little by little, you will start to notice the significant savings, so go ahead and start packing for the beach trip you've been saving for.
You might also like: Enhance Your Golf Swing With These Tips
Maintain Your Water Heater
Did you know 18% of consumed energy comes from the water heater? Save money and energy by cutting out your hot shower; after all, the heat is brutal outside, so cool off with a cold shower. If you like your water warm, cut down on your shower and bath time. Also, according to the Consumer Product Safety Commission, you shouldn't set the water heater over 120 degrees Fahrenheit.