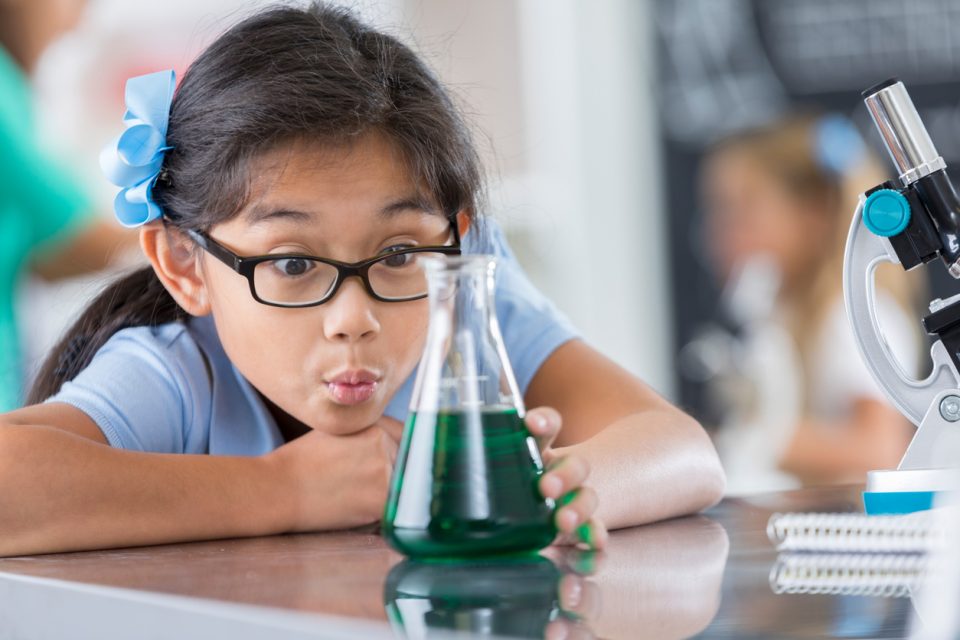 Want to spark your child's interest in science? That is easy to do when you take him or her to the Science Museum of Western Virginia. This museum teaches kids all about the earth, animals, healthy bodies, and more, but instead of teaching them in the classroom, it uses interactive displays.
The museum is open from 10 a.m. to 5 p.m. Tuesday–Saturday and from 1 p.m. to 5 p.m. Sunday. Adult tickets are $15, and kids ages 6–17 get in for $13.50. It's just $7.50 for kids ages 3–5, and anyone younger gets in for free.
Get the details on the standout exhibits.
How It Works Gallery
Think your child might be interested in engineering? Let your kid put those skills to work at the How It Works Gallery. Kids get to design, build, and test different concepts in this gallery. They can launch paper airplanes, navigate the gravity-driven obstacle course, and more. Your kids will learn just how cool engineering is inside of this gallery, and they'll get a nice physics lesson, as well.
Toy Joy
Toy Joy is the museum's newest exhibit, and it's sure to bring a smile to your face. Oh, and your child will like it, too. This exhibit has giant versions of all your favorite toys. Just imagine playing on a huge Light Bright or putting together massive LEGO-style blocks. The moveable race tracks are the best part, though. Kids are encouraged to bring Matchbox-style cars to race around this track. You can bring yours, too. It's normal to see parents playing right next to the kids at this exhibit. It will bring you back to your childhood.
WonderLab
WonderLab is probably the most talked about science exhibit at the museum. This exhibit teaches kids the basic elements involved in coding and programming. Kids can work on computer games and even create interactive stories by writing code. It might sound impossibly hard, but it's not. The exhibit makes it super easy, and your child will feel like a genius.
You might also like: Enjoy A Day At The Taubman Museum Of Art
Healthy Earth Gallery
The Healthy Earth Gallery is also really cool. Kids get to interact with geological specimens, and they learn about various creatures. That's all fun, but the best part is the WDBJ Weather Studio. Kids transform into meteorologists and report the weather on TV.
Getting excited about taking your child to the museum? You'll be even more excited if you get to go in a new car, truck, or SUV. Visit us at Berglund Automotive in Roanoke, Virginia, before you head to the museum. Tell us what you're looking for in a new ride, and we'll match you up to the right one. Then, you'll be on your way to the museum in no time.