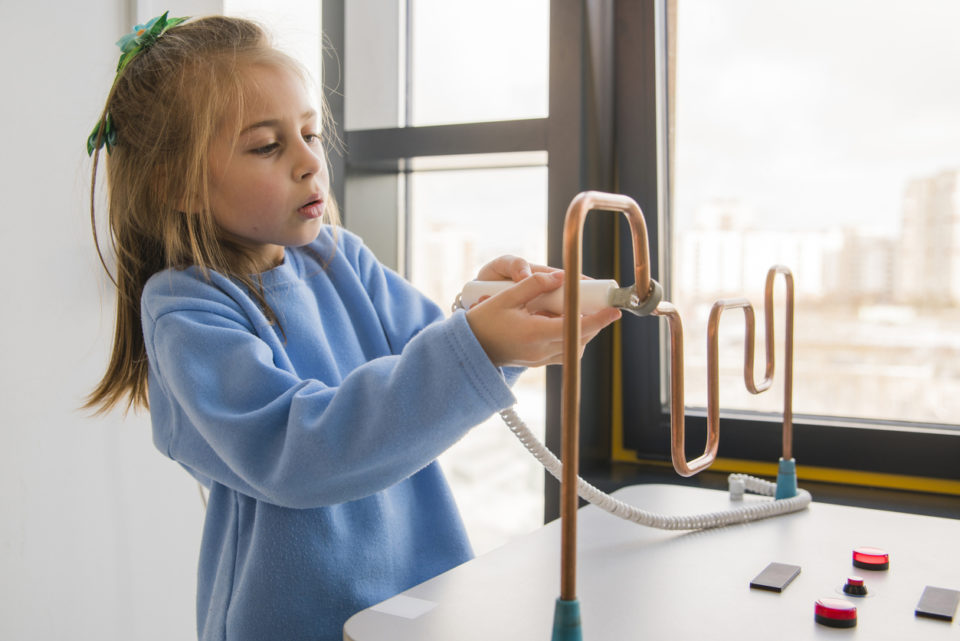 If you find yourself in Lynchburg with your kiddos, be sure to stop by Amazement Square. The award-winning museum has four floors of activities and exhibits that make learning fun. From painting on walls to hitting the stage as part of a rock band, there's never a dull moment here. And even though it's an absolute blast, the tickets are only $8 when you buy them online. First, get some details about the popular hands-on children's museum. Then, you can grab some tickets and head over for some first-rate fun.
Exploring the Museum
Your kids will want to take in the entire museum immediately upon arrival. Since it's four stories, you might think that's impossible, but they just need to head over to the Amazement Tower. This is one of the U.S.'s tallest climbing structures and takes kids through all four floors of the museum. In fact, the structure extends all the way to the roof, but don't worry. Safety is a priority at the museum, so your kids will be in excellent hands.
Get Creative on the First Floor
After exploring the museum, your kids will be ready to engage in some activities. The first floor is a fantastic place to start. It's home to the Helene P. Schewel Kaleidoscope Gallery, and this is where creativity comes to life. Your kiddos can take off their shoes and socks, grab a smock, and paint on the walls. Now, that's something they can't do at home. Your kids can also take the stage and act like rock stars or enjoy a jam session in the studio. If your little ones have big imaginations, they'll love their time on the first floor.
 You might also like: Enjoy Brunch At Home With These 5 Recipes
Learn and Play Throughout the Museum
After your kids channel their inner rock stars or paint the museum's walls, they'll be ready to engage in some additional activities. The museum is full of exhibits that teach kids valuable lessons in a fun way. For instance, they can go to the barn on the second floor to learn about life on a farm. The second floor also has a Changing Gallery that teaches about pulleys, levers, wheels, and axles. Oh, and then there's the third floor, which features an exhibit that teaches about gravity, velocity, inertia, and electricity. And while these might be big science lessons, your kids will gobble them up at the fun museum.
This is just a sneak peek of what your kids can enjoy at Amazement Square. It truly is an amazing museum for little ones, and you'll have just as much fun as they do. After all, it's easy to have fun when the kiddos are having a blast. With that in mind, clear your calendar so you can bring the kids for a thrilling adventure.
Disclaimer: The stock image is being used for illustrative purposes only, and it is not a direct representation of the business, recipe, or activity listed. Any person depicted in the stock image is a model.