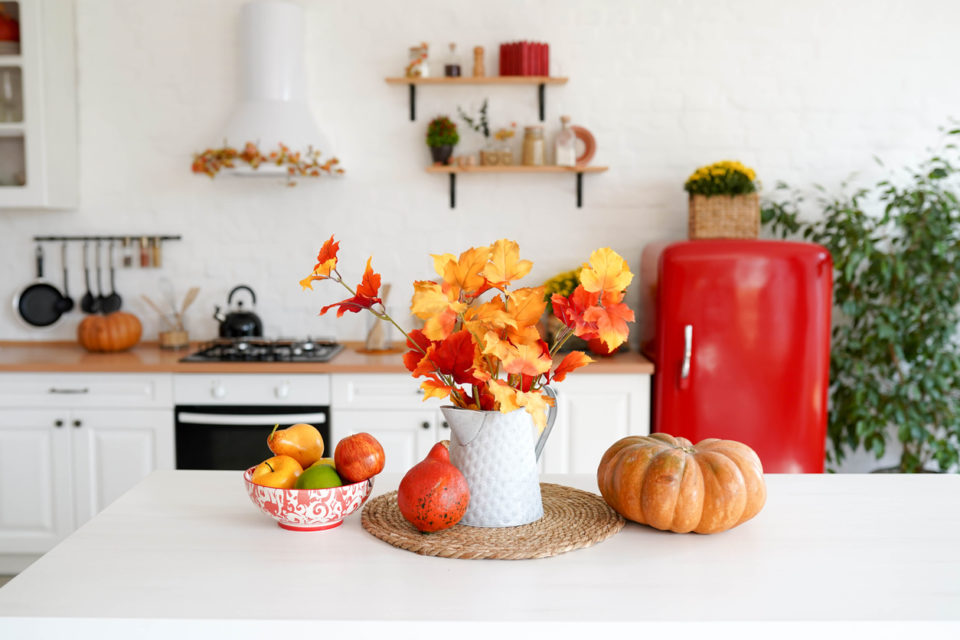 Fall is just around the corner, and if you're a seasonal decorator, it's time to refresh your home decor for this new, brisk season. Whether you go all-out with pumpkins and leaves galore or like to keep things understated, these fall decor tips will have your house looking seasonal in no time!
Choose A Fall Color Palette
Starting your decor process with a color palette you plan to adhere to helps you keep things organized and helps prevent impulse decor purchases you might not need. By purchasing your fall decor within the color palette you'll ensure that everything coordinates without being too "matchy". If you like bold colors, try a jewel-toned palette with berry tones. If you prefer things to be more low-key, opt for neutrals with a splash of burnt orange or mustard.
Mix And Match Textures
Fall comes with lots of great textures that you can mix and match to create a varied, aesthetically pleasing decor scheme. Some classic fall textures include terra cotta pots, chunky-knit blankets, bumpy gourds, woven baskets, embellished ceramicwares, and dried flowers.
Candles
If there's any time to bolster your candle collection, it's now! In addition to your favorite scented candles, vintage candlestick holders are wonderful additions to your fall decor. You can use them on the mantle, as part of your tablescape, or in any nook that needs a little something extra. Plus, you can often find candlestick holders at antique or thrift stores for a bargain.
Reimagine Pumpkins
Though we all love using pumpkins straight from the patch as part of our fall decor, challenge yourself to think outside the box with your pumpkin decor. Maybe it's a pumpkin-shaped cocotte or a pumpkin-shaped pillow that sets you apart from the pumpkin masses this year.
You might also like: Order Brunch From Scratch Biscuit Company
All Of The Throw Blankets
Like candles, fall is prime throw blanket season, and you can never have too many to keep you cozy while the weather steadily gets cooler. From rustic quilts to modern chunky-knit wool throws, you have so many snuggly options to drape over your couches, chairs, and beds this season.