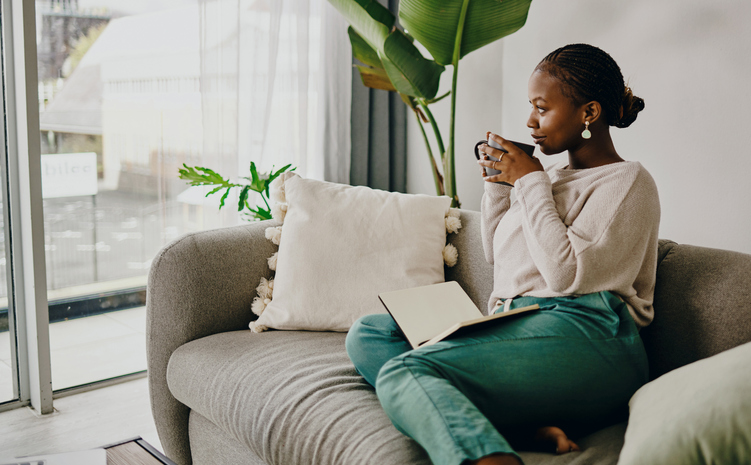 Winter weather can put a damper on plans to go out. But that doesn't mean you can't enjoy yourself and get things done. If you're starting to feel a bit of cabin fever, don't despair. Instead, change things up. If you have to stay inside this winter, try these small changes and fun tasks you can take on.
Try a Small Change First
Sometimes, staying indoors isn't the problem; it's falling into a routine. It might surprise you how much a small change can lift your mood. For instance, take some time to make a tasty cup of hot chocolate and sit down with a good book. It's tempting always to have "something to do." If you struggle with slowing down, set aside a specific time. Then, set a timer and just let yourself quietly exist for that time with your cocoa.
Practice a New Recipe
Many people have a tried-and-true list of recipes they draw on. These recipes are things we know our family or we will enjoy eating. But adding in a new recipe can spice things up and brighten up the dreariest winter day. Take some time to practice a new dish. And to get the family excited, have them pretend they're on a cooking show. For instance, they can practice the new dish with you, and then you will each present your own version. Then, taste test and see who crafted the tastiest dish.
Keep a Gratitude Journal
Everyone needs a little shift in perspective from time to time. It's easy to lose sight of the things that are going well in our lives. And when cold weather keeps us at home, we have more time to dwell. For instance, the mind will focus on the things that might not be going so well. Break up those negative thoughts with a gratitude journal. There, you can jot down the little and big things you're grateful for each day. For many people, this practice can do a lot to lift their mood.
You might also like: Create More Space In Your Pantry
Camping In
You might have to stay at home for the time being, but that doesn't mean you can't set up camp. Try a "camp-in" and set up your camping spot in the living room. If there's enough room, you can even pitch a small tent. Of course, young kids will love the chance to camp. And you can make camp-friendly snacks or have a movie marathon in your sleeping bags. In addition, you can carry the camp theme further with movies about campouts or forest misadventures.
Stuck at home doesn't have to mean boredom. Get creative and try some fun changes to make this winter fun, no matter how the weather is outside.
Disclaimer: The stock image is being used for illustrative purposes only, and it is not a direct representation of the business, recipe, or activity listed. Any person depicted in the stock image is a model.