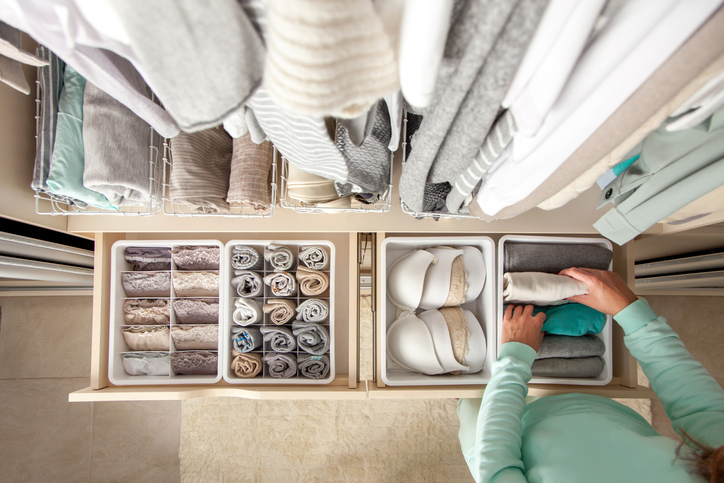 Most people keep clothes in their closets based on the current season. In other words, they have summer clothes out in the summer and winter clothes out in the winter. Well, it's time to make the annual swap. However, you first need to prepare your closet for the change.
Seasonal Change
Preparing your closet for your winter clothes will accomplish two things. First, it'll make that space in your house more organized. Second, it'll give you quick access to the type of clothing you'll need for the colder temperatures. Here are some great tips to get your closet ready.
Time to Clean Up
Okay, this should go without saying, some people don't clean their closets before exchanging their clothes. So, first sweep, vacuum, and wipe down the walls and shelves inside your closet. That way, you can put your winter items in a fresh space.
Dual-Season Attire
As you remove your summer clothes from the closet, set aside anything that you can also wear in the winter. For instance, you might have some short-sleeved shirts or even tank tops that you can put underneath sweaters and hoodies. For everything else, store the clothes in an airtight container.
Eliminate What You Don't Wear
In addition, pay attention to each item that you remove from the closet. Then, decide if it's something you'll wear or if you need to donate or sell it. Also, get rid of any clothes with stains, rips, or other permanent defects. That'll give you a good excuse to go shopping in the spring.
Organize Ready-to-Wear Outfits
If you lead a busy life, you know how important every second is. So, as part of preparing your closet, put several ready-to-wear outfits together. Going forward, do this again every Saturday or Sunday. On the days that you rush out the door, you won't need to stop and think about what you'll wear that day.
Take Inventory
As you prepare your closet for winter, use the time to make a list of clothing you plan to keep. That way, you can shop for specific items. However, you'll still have fun buying clothes, but without spending your hard-earned money on the things you don't need. At a minimum, choose between seven and nine different outfits.
Wants Versus Needs
Here's another great idea when preparing your closet for winter. Along with an inventory of what you already have, make a list of items that you need versus want. Again, this will make shopping easier and less expensive.
You might also like: Romantic Date Ideas For Winter
Color Coordinate Your Winter Clothes
To go all out, you can even color-coordinate your clothes. Some people do this for different types of clothing items. In other words, they have all their shirts color-coordinated, all their skirts color-coordinated, their slacks color-coordinated, and so on. Also, you can do this with folded sweaters. It's a great alternative to putting ready-to-wear outfits together.
Disclaimer: The stock image is being used for illustrative purposes only, and it is not a direct representation of the business, recipe, or activity listed. Any person depicted in the stock image is a model.