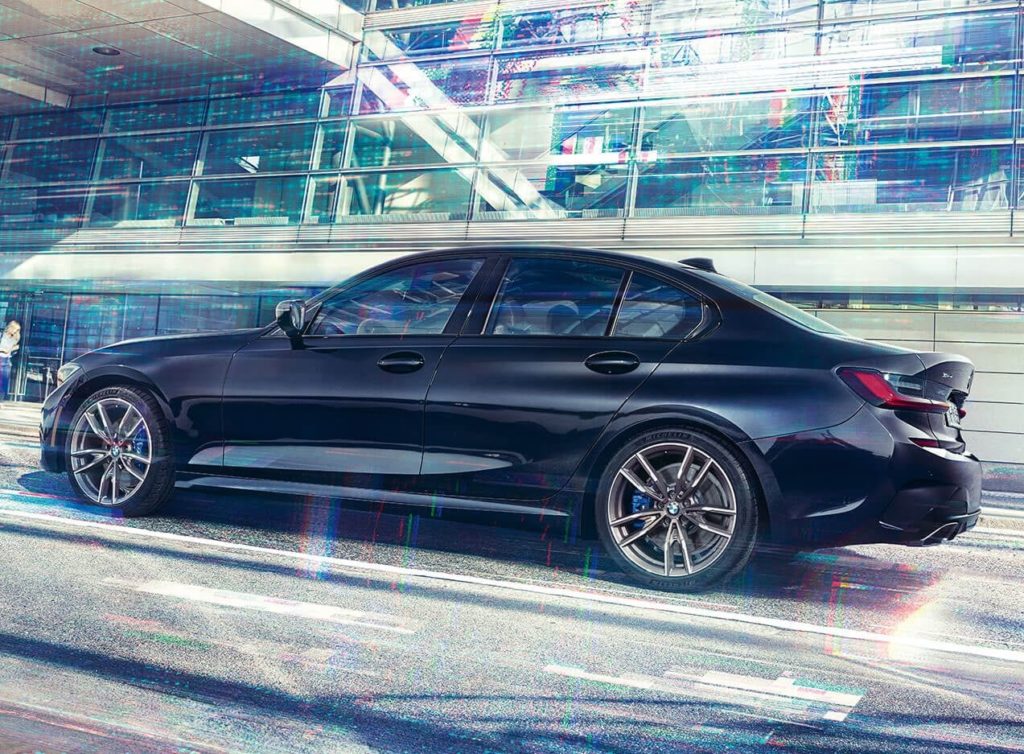 Nobody blends luxury quality with premium performance like BMW, and their lineup of sedans offers something for virtually any driver's tastes. As you explore your options, you might find yourself torn between the 3 Series and 5 Series sedans. Let's take a closer look at their 2019 models to understand their similarities and differences.
Passenger and Cargo Space
Size is the most obvious difference between the two vehicles, but that doesn't mean that the 3 Series misses out on any of the luxury comfort or space that drivers expect from BMW. The 330i sedan was completely redesigned for 2019, and the timely updates include an abundance of additional passenger space. The front seats continue to accommodate passengers with premium comfort, while the freshly expanded back row presents an impressive amount of legroom for its class. It also sports high-end furnishings like burl walnut, ash grain, and aluminum accents. The 5 Series is also fitted with fine materials, and its midsize sedan status grants it even more room to relax and enjoy the ride. You'll have all the cargo room you need in the 3 Series' trunk, which offers nearly 17 cubic feet for all your groceries and luggage. Of course, the 5 Series' 19-cubic-foot trunk offers more storage space than its compact counterpart, while it also out-measures competitors within the luxury midsize class.
Safety Technology
With either model, you can explore the roadways of Virginia knowing that BMW has spared no expense to protect their drivers and passengers. Both cars have received stellar safety ratings after performing well in their crash and safety tests, and you can equip them with intelligent technology to help you avoid road hazards. The 3 Series comes standard with rain-sensing windshield wipers and a rearview camera, while some trims also come with automatic emergency braking, adaptive LED headlights, and more. Every 2019 5 Series model is equipped with lane departure warning, rear cross traffic alert, pedestrian protection, and other driver assistance tools.
You might also like: Make Your Great Escape In The 2020 Ford Escape!
Berglund Automotive Group
You can't go wrong with BMW, so if you're looking for a sophisticated yet sporty luxury car, the 3 Series and 5 Series both deserve a test drive. We welcome you to come see us at one of our dealerships to learn more about these premium vehicles, and our experts will be standing by to answer all your automotive questions. Take a look at our online inventory to discover the right luxury ride for your lifestyle!