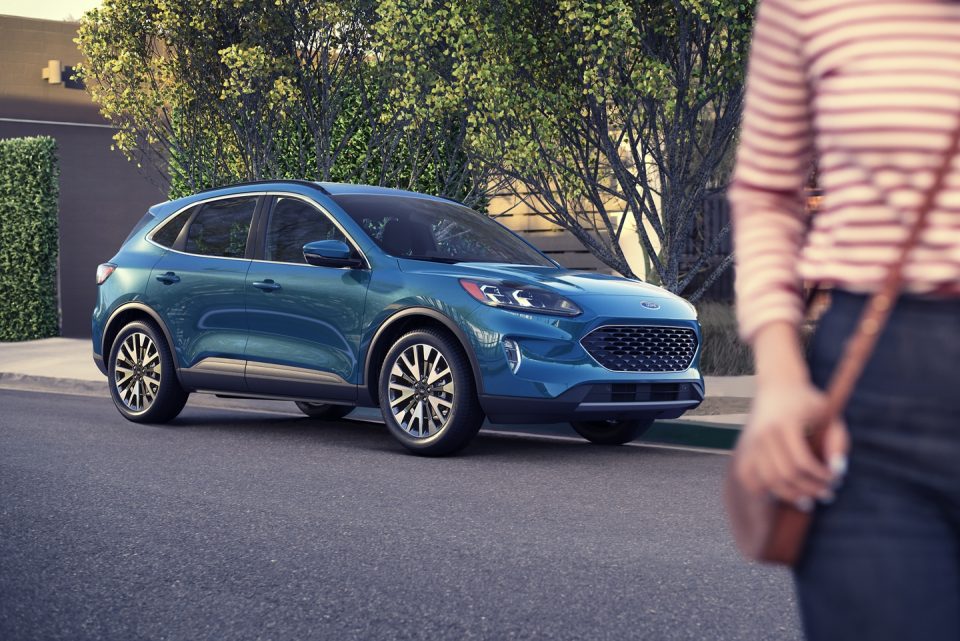 Compact SUVs, or CUVs, tend to be the most consistent-selling vehicles on the market. To stand out from the crowd, the new Ford Escape combines compact car gas mileage with luxury car tech, all packaged in a sporty design with a price point below $30,000. The 2020 Ford Escape has the features, technology, and looks to make your journey the real destination. Read on to learn why the Ford Escape is the best value of any CUV currently on the market and then call or email Berglund Automotive to schedule a test drive today! 
Built For Style, Comfort, and Fun.
First introduced to the world in 2000, the new Ford Escape is all grown up and ready for adventure. The 2020 model has a spacious modern interior and a completely revamped exterior, perfect for a trip to the supermarket or a cross country adventure. It has a lower center of gravity and is lighter than most CUV's, making it highly appealing to those drivers who are coming out of sedans. The 2020 Ford Escape combines the versatility of an SUV with a compact car's smooth drivability, and it also achieves a similar fuel economy. 
With the 2020 Escape, Ford is offering four engine options. The 1.5L EcoBoost, 2.0L EcoBoost, 2.5L hybrid, and 2.5L plug-in hybrid. That's right, the Escape Hybrid is back after a long absence and is one of the few hybrid small SUV's available. Choose between the Hybrid or Plug-In Hybrid with a 2.5L iVCT Atkinson-cycle engine, the most fuel-efficient CUV on the market.
Technology Features
The Ford Escape has an easy-to-use infotainment system built around Ford's SYNC Connect that makes it easier to hook your device up to your car. The Escape also uses technology systems including auto stop-start engines and stability control to make driving safer and more efficient. 
You might also like: Get The Service Of A Lifetime With Berglund Body Works
Find Your Great Escape at Berglund Automotive
Ready to find your Ford Escape? View the online inventory at Berglund Automotive and contact us to learn more about the Ford Escape! Our friendly team is standing by to answer any of your questions. We can't wait to set you up in your dream car, so give us a call or contact us today to make it happen.