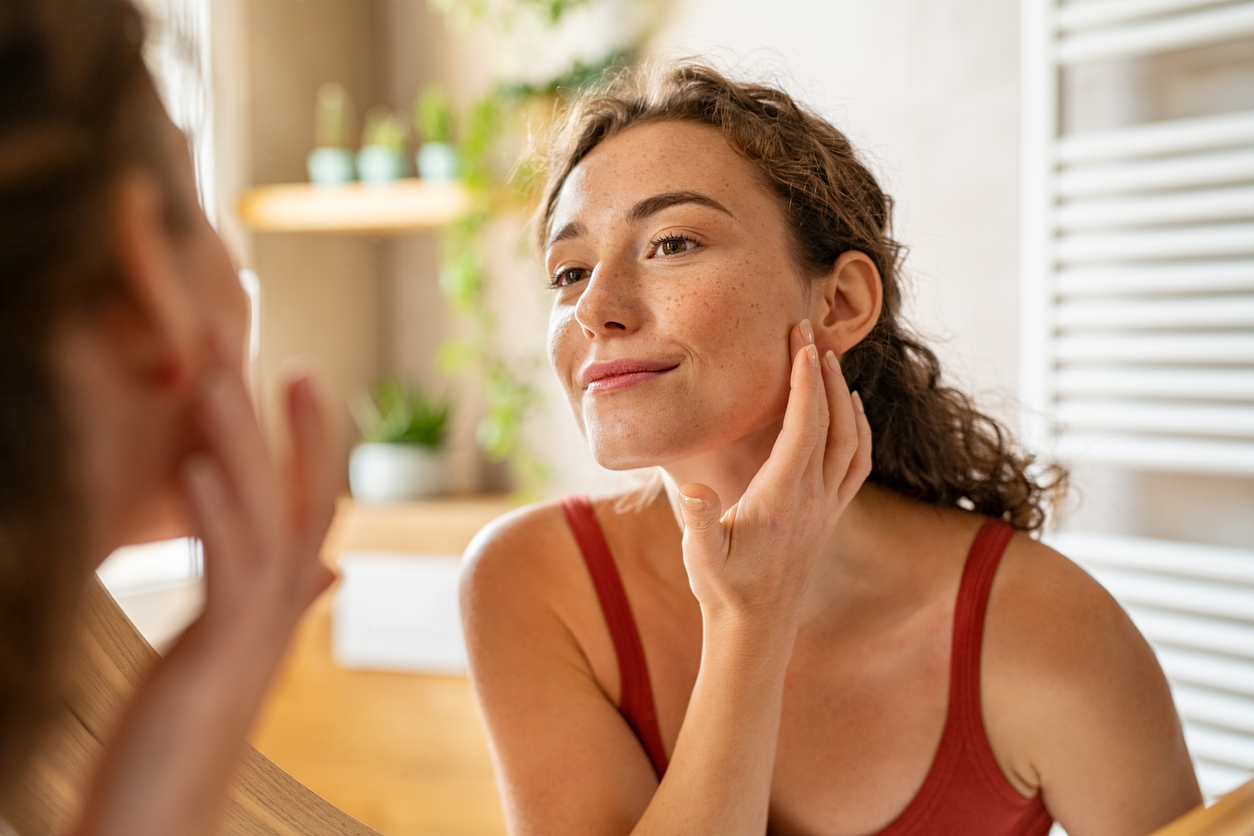 When we're younger, we don't think much about skincare routines and changing them based on the season. But as we get older, adapting how we care for our skin is essential for ensuring our skin looks its best. With warmer weather, people often go outside, exposing skin to the sun and wind. Here are eight summer skincare tips to keep your skin glowing and healthy.
Gently Cleanse Oil Away
More time in the warmth of summer means you're likely sweating more. As you sweat, oil and dirt can accumulate on your face and become trapped. Make sure you're cleansing twice daily with a cleanser that suits your skin type and won't dry it out.
Your Scalp Is Skin, Too
Changes in temperatures outside and other factors can mean that your old shampoo isn't as effective during the summer. Your scalp might benefit from a clarifying shampoo that helps remove stubborn oil and dirt and keeps sebum production under control. And don't forget a hat when you're in the sun. Even with hair, you can badly burn your scalp. Not only is it painful, but the skin can peel noticeably.
Toner Time
You might already use a toner, but if you don't, your summer skin will thank you for introducing it. Even the best face washes can leave some dirt and residue, but a toner will help sweep that away. In addition, toner can help balance the skin surface pH and feel cooling and refreshing.
Styled for Better Skin
Let your style help protect your skin from the summer sun. As mentioned above, a hat can help prevent nasty sunburns on the scalp. A wide-brimmed hat will also protect your face, ears, and neck. Pair your cute hat with UV-resistant sunglasses for a stylish look that protects your skin and eyes.
Weightless Wonders
When summer arrives, you'll want to switch from heavy creams to lightweight moisturizers and serums. Look for a formula that provides hydration but won't feel heavy on your skin.
Do Damage Control
Sometimes sunburns happen to the best of us. Do some damage control and treat your sunburn right away. To help your burns heal, drink more water and take cool showers. In addition, you can apply cooling aloe gel to the burned area. Finally, cover the sunburns when you go outside to prevent more damage.
Sunscreen Savvy
Wearing sunscreen can help prevent sunburns if you apply it correctly. It's essential to choose the right sunscreen for your activity. If you're sweating a lot or heading into the water, choose a waterproof sunscreen that will stay on longer. Additionally, reapply sunscreen according to the package directions if you're outside for a long time.
You might also like: 3 Recipes To Bring To The Next Cookout
Lip Service
One of the most overlooked areas of the body regarding skincare is the lips. In fact, many people carefully apply sunscreen and lotions all over their bodies but forget to put anything on their lips. The skin of your lips can burn like the skin elsewhere on your body, so grab a lip balm with SPF and often reapply when you're outside.
With a few simple adjustments, you can create a summer skincare routine that will have you looking and feeling your best, no matter how hot it gets outside. Stay glowing and healthy this summer and beyond.
Disclaimer: The stock image is being used for illustrative purposes only, and it is not a direct representation of the business, recipe, or activity listed. Any person depicted in the stock image is a model.