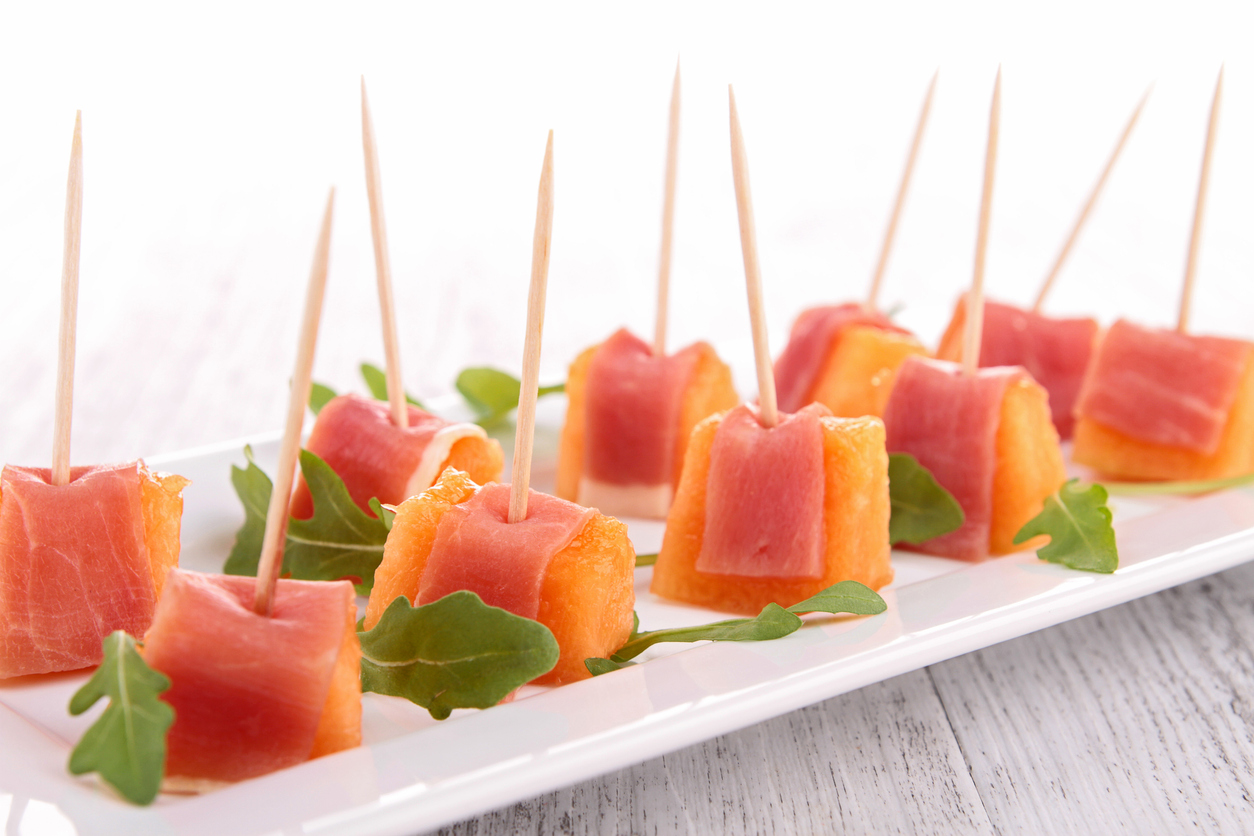 Whether it's a family cookout or a friendly get-together, you don't want to arrive empty-handed. However, you might not be sure what to bring that'll wow your pals, be different from the others, and isn't too tough to make. And whether you're a seasoned chef or can barely boil water, you don't want to sweat too much in making a dish for a cookout that's supposed to be fun and relaxing. Avoid stress and have fun with these three recipes to bring to your next cookout.
Greek Lemon Potatoes
If you're looking for the holy grail of super simple, delicious, and universally liked, then you're looking for a potato dish like Greek lemon potatoes. Start by moving your oven rack to the lower third of your oven if it's not there already, and preheat your oven to 425 degrees Fahrenheit. Then, while the oven heats up, whisk together some lemon juice, olive oil, salt, pepper, chicken broth, and chopped fresh oregano.
Next, cut about two and a half pounds of Yukon Gold potatoes into wedges and then spread in a single layer onto a baking sheet. Pour the mixture over the potatoes and toss to make sure they're coated. Roast the potatoes for about half an hour, then give them a toss. Then keep roasting them for another 15 minutes. Finally, give them a final toss and sprinkle with fresh oregano and salt.
Grilled Mini Sweet Peppers With Goat Cheese
Think elegant and easy with this grilled mini sweet peppers with goat cheese recipe. You get bright colors and sharp flavors and barely have to prep it. If you're going to throw these peppers on the grill, make sure you start by oiling the grates to keep them from sticking. Then prep the peppers by slicing the top off and cutting them in half lengthwise. Remove any seeds and ribs inside. Prepare the peppers on a rimmed baking sheet, even if you're grilling them later, to keep the mess to a minimum.
Drizzle the peppers with olive oil, and sprinkle salt and pepper on them. When the grill is heated, place the peppers on the grates and make sure you grill both sides. Next, remove them from heat and place a dab of goat cheese inside each halved pepper. For the finishing touch, sprinkle some fresh rosemary and smoked salt.
You might also like: Pack Like A Pro With This Summer Vacation Packing List
Grilled Prosciutto-wrapped Cantaloupe
Grilled prosciutto-wrapped cantaloupe might get some funny looks, but once they try it, they'll be hooked. Ensure the grill is fairly hot because you don't want to keep the fruit on the grill for a long time. Wrap some salty prosciutto around thin wedges of cantaloupe, and grill for about two to three minutes. You only want to grill long enough to get a few char marks and crisp up the thin prosciutto. Serve these warm for maximum enjoyment.
Go to your next cookout confident that you have a unique dish that everyone will love. If you bring one or more of these recipes, you likely won't have any leftovers to take back by the end.
Disclaimer: The stock image is being used for illustrative purposes only, and it is not a direct representation of the business, recipe, or activity listed. Any person depicted in the stock image is a model.