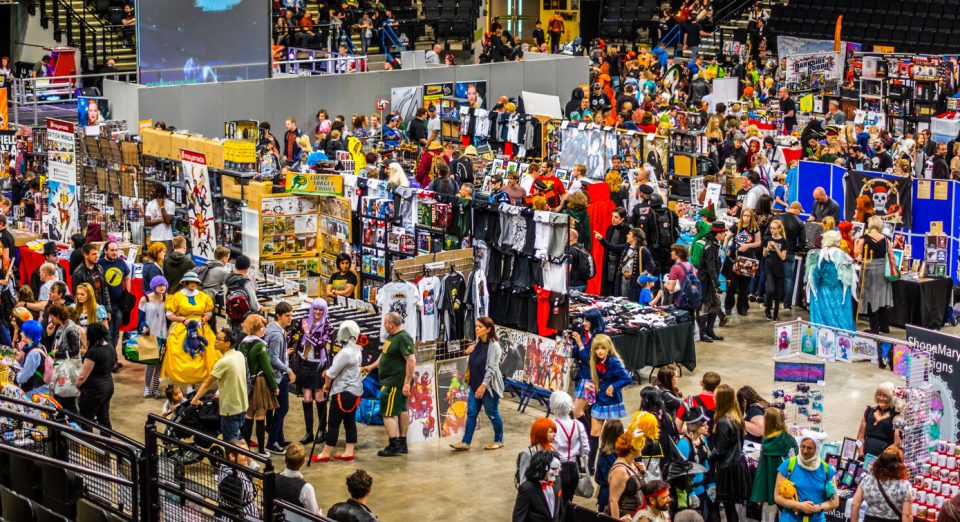 Do you love everything pop culture? From the Marvel movies to the Walking Dead and more, if you are like many people in the Roanoke, Virginia, area, you love everything having to do with pop culture. Of course, you could always get your fix by staying in front of the TV for hours on end, but how much fun can that really be? If you truly want to indulge in all your pop-culture fantasies, you need to come out to Big Lick Comic Con. This is absolutely the place to be if you want to participate in pop culture activities, do some shopping, or even meet some of your favorite stars.
Big Lick Comic Con is going to be on Saturday, Aug 3, and Sunday, Aug 4. On Saturday, the fun will begin at 11 a.m. and will end at 6 p.m., but if you get a VIP pass, you can get early entry at 10 a.m. On Sunday, the festivities will run from noon to 5 p.m. There is going to be a lot going on both days. Make sure you get there on time, so you don't miss out on a second of the fun.
Decided you want to go? If you want the VIP pass for both days with an early entry on Saturday, then you'll pay $25 for your ticket. You will also get a goodie bag if you choose this option. Just want to go on Saturday or Sunday? That's no problem. Your ticket will cost just $15 in this case. Kids ages 10 and under will get in for free.
What to Expect
Before you decide if you want to go or not, you may be wondering what to expect from the weekend. First of all, there are going to be over 120 exhibitors. Some will be selling artwork, comics, toys, movies, and more. Others will allow you to play games at the event, and you'll find a whole host of other pop culture-related activities. And don't worry about going hungry. With the option to check out a wide variety of food trucks, you're sure to get your fill of whatever food you're craving.
You might also like: How To Buy A Used Car
Sean Astin VIP
If you know a lot about movies, you probably know who Sean Astin is. He is perhaps most famous for his role in "Goonies." If you want to meet this huge star, you have to get tickets for the Sean Astin VIP. These tickets cost $77, but they are well worth the cash.
Buy your tickets today, and get ready for a whole weekend of pop culture fun!