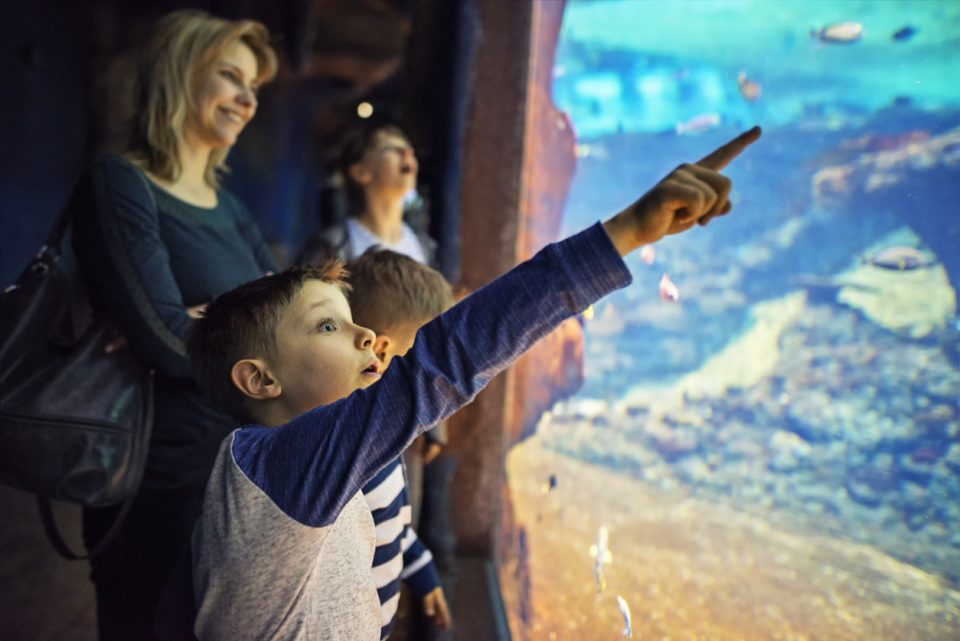 Growing up, we each have different things about life we enjoy. Whether we're interested in anything with wheels, the solar system, electronics and gadgets, or even animals, our small minds can find fun and excitement with anything. For children who are interested in animals, particularly sea life, they'll have a blast when they visit one of the Center in the Square Aquariums. Keep reading to learn more!
The Living Coral Reef Aquarium
At the Living Coral Reef Aquarium, you'll find 250 beautiful marine fish and 150 live soft and stony corals. This 8,000 gallon Living Coral Reef Aquarium is the largest aquarium of its type in the Mid-Atlantic Region. Over time, the living coral reef system changes and grows, giving observers quite the treat. Likened to undersea cities and communities, the fish and coral work together to make a diverse ecosystem. Some of the sea creatures you'll see when you visit include:
Sea Biscuits
Sea Stars
Snails
Hermit Crabs
Gorgonians
Sea Cucumbers
Marine Spongers
More!
Turtles of Virginia Fresh Water Aquarium
In addition to the previously mentioned aquarium, visitors can enjoy the Turtles of Virginia Fresh Water Aquarium. In this aquarium, you'll find various species of turtles that live in the rivers, creeks, and lakes of Western Virginia. Some of the turtles you'll get to see include the following:
Map Turtle – A turtle with markings on its underside which resemble a map. This turtle can be found in the southern United States and even Canada!
Painted Turtle – A turtle with red and green markings on its underside. The painted turtles you'll see at Center in the Square are almost full grown, with a size of 5-7 inches. These adult turtles can be found across the area.
Red-Eared Sliders – These turtles have a red dash around their ears and the ability to slide off logs easily gives them the "slider" part of their name. It is the most popular pet turtle.
Center in the Square
At Center in the Square, you'll find more than just aquariums. From museums to an arcade, there's plenty to see and do. For those interested in visiting, be sure to check out the prices on the site.  Don't miss out on having a great time with your family when you come see the amazing aquariums!
You might also like: Amazement Square In Lynchburg
While in Virginia
After you've spent some time at Center in the Square, be sure to visit Berglund Automotive Group. At our many dealerships across the area, we happily offer an extensive selection of automobiles for you to choose from. Whether you're searching for a vehicle that's new or pre-owned, we've got you covered. Once you arrive, our team of specialists will be more than happy to show you around and let you take a test drive. Come see us today!