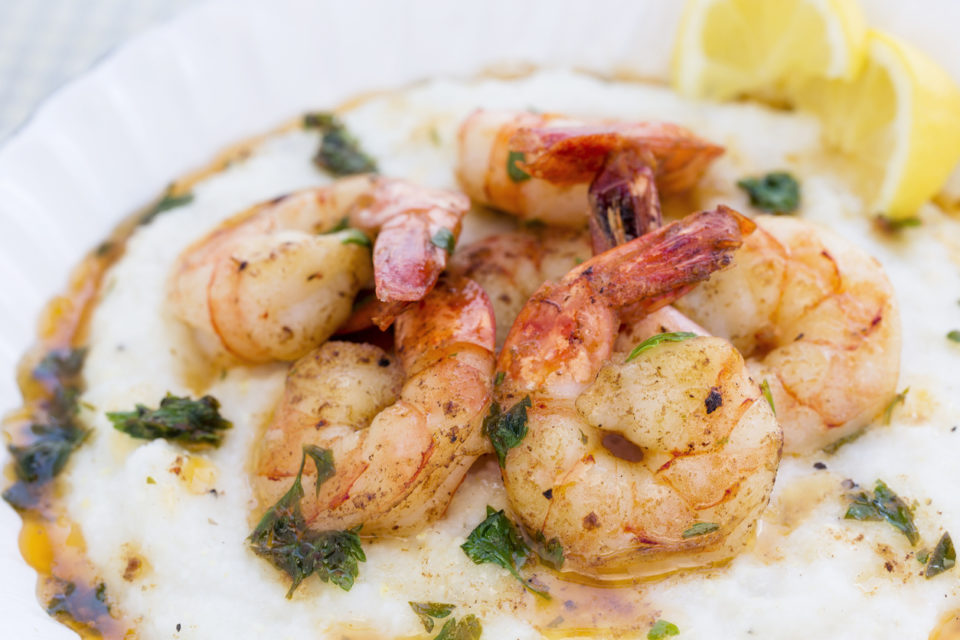 Housed in a vintage building that was originally constructed as Roanoke's largest office supply company, Alexander's puts a modern twist on old-fashioned style. With an air of romance and sophistication, a touch of modern and vintage jazz, and an old-world charm, Alexander's is here to help you make the most out of your date night.
Menu
You can start your date night off right with an appetizer from Alexander's such as the Artisinal Cheese Tray with a variety of fresh cheeses or the Deconstructed Cajunese California Roll comprised of onigiri, marinated lump crab, avocado aioli, wasabi, and toasted nori.  
Although Alexander's menu changes frequently to allow the use of the freshest ingredients available, many of their items have become a staple of the restaurant. For example, their world-renown Shrimp & Grits, with Surry bacon and local grits. This mouth-watering classic entrée comes complete with a small salad vinaigrette as well as roasted vegetables. 
Next on the list of local favorites is the Pecan Crusted Chicken. Whether you say pee-can or pa-con, this classic dish spells out deliciousness with every bite. Alexander's also includes several large-style, family meals available for pickup, like the BBQ Shrimp with Baguette for four. This large-scale meal is quick and easy to reheat in the oven and is sure to satisfy even the pickiest of taste buds in your family.
Finish your meal off with a sweet bite from Alexander's dessert menu. Favorites include the Brownie Deluxe with creme Anglaise, praline pecans, and chantilly cream and the Ice Box Lemon Meringue tart served with wild blueberry sauce. 
You might also like: Take A Drive On The Blue Ridge Parkway
CATBIRD
CATBIRD is an offshoot and passion project of the husband and wife team behind Alexander's, Bridget Meagher and Hugh Alexander. They live on the Catbird Hill Farm where they grow herbs, vegetables, and fruit for CATBIRD's sauces. You can purchase CATBIRD sauces directly from their website to use in the recipes that they publish on the site. Popular sauces include the VAHOTCHA Sriracha Hot Sauce, VAHOTCHA BBQ Sauce, and the Craft Brewed Worcestershire Sauce. 
Between Alexander's and CATBIRD there's plenty of good eatin' to be had right here in Roanoke!