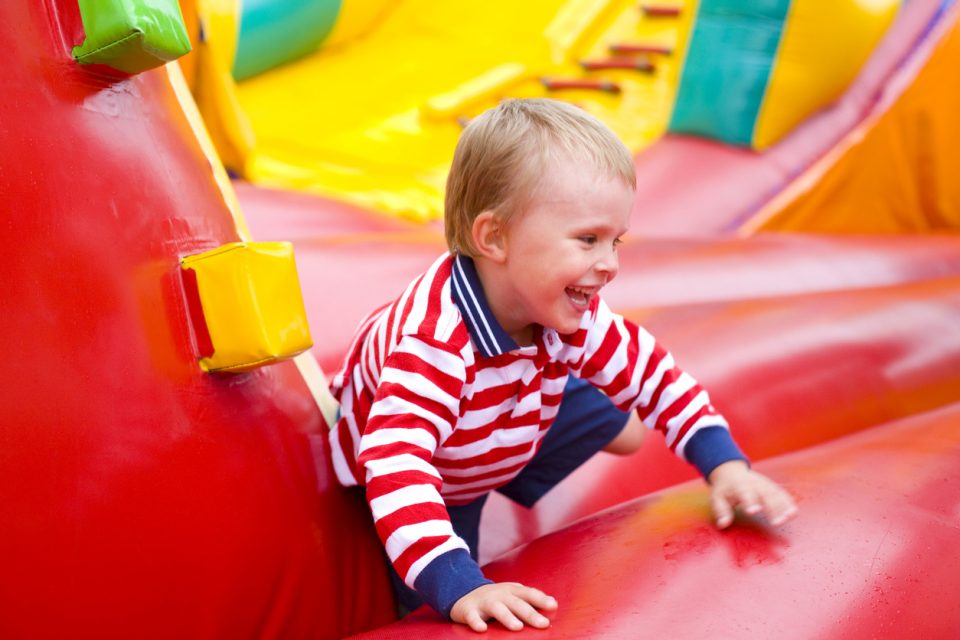 You want your kids to have fun all summer long, right? However, when the weather starts reaching its highest temps, you might start looking for more fun indoors. After all, you don't want your kids to get overheated, and there's only so much time you can spend at the pool. So, when you're looking for somewhere fun to cool down, where should you go? Just turn to Bounce About Inflatable Playground in Lynchburg if you're searching for fun. Little ones are going to have a blast bouncing all over the place, and you're also going to have a great time watching them. Here's what you can expect when you take a trip there.
Prices
You don't have to spend a lot of money to have a great time with your family. Instead, you can pay low prices when you come out to Bounce About. Walk-in prices for ages 2 through 13 are $8 all seven days of the week. Just keep in mind that you don't get re-entry when you choose this option. Kids under 2 years of age get in for free. Want to get unlimited playtime along with re-entry? Just pay $10 for unlimited play with re-entry on the day of your purchase. And if you're looking for an even cheaper option, just decide to come play on Tuesday. If you do so, you'll only pay $5 to get in. Now that's an affordable price. Oh, and adults are always free! That means you don't have to pay a cent to come watch your kids jump around. Of course, you can't join in on the fun, but you can still watch your kids have a blast.
You might also like: Explore Dixie Caverns In Salem, VA
Throw a Party
It's always fun to come jump around on a normal day, but you can take things to the next level if you decide to throw a party at Bounce About. If your child has a special birthday or other celebrations coming up, why not throw a party to celebrate? With tons to bounce on, lots of obstacle courses to work through, and plenty of slides, every child at that party is going to have fun for hours on end. There are two-hour party packages available, and you can include up to 24 children. When you visit, ask for more information about how you can throw your child's birthday at Bounce About, and they are sure to have a special day that they will remember for a long time.
What are you waiting for? Take a trip to Bounce About today.