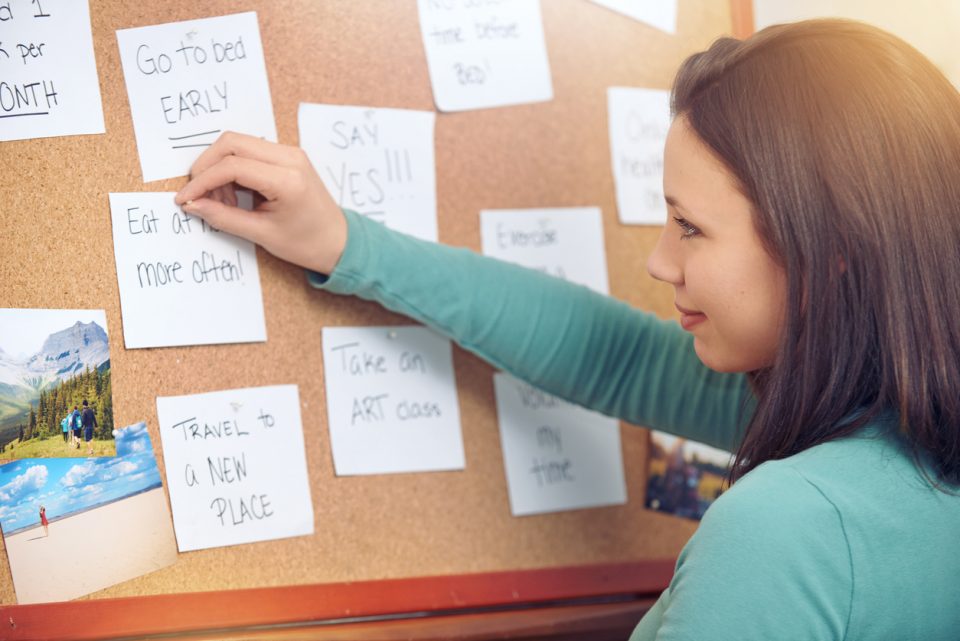 It may seem like every year, you set the same goals, and every year, you let yourself down once again. If you are the kind of person to set New Year's resolutions, then you are probably trying to improve your life. But it can be hard to make several big changes all at once – no matter what time of the year it is. Therefore, you may want to take some time to reflect on how you are going to reach your goals this year. With a little bit of perseverance and tenacity, you can reach that fitness goal, read those books, spend more time with your family, or accomplish anything you set your mind to. Here's how.
Pick One Resolution
It can be easy to try to rearrange your whole life when you feel motivated to make a change. You may have several things that you want to change for the new year. But let's face it: It's difficult to make a ton of huge changes all at the same time. All too often, when people try to do this, they end up failing at all of their goals. Instead of trying to rehaul your entire life, you should simply slow down and pick one goal you really want to reach. That way, you can focus on that one goal. That makes things a lot easier and a lot more achievable.
Plan in Advance
If you want to start working out for the new year, you should start thinking about what you need to do before the new year actually rolls around. You don't want to wake up on Jan. 1 and realize you don't even have running shoes. Think about what you want to change in advance and take the time to plan ahead. Then, once the new year finally arrives, you can easily step into your new lifestyle change without having to run around at the last minute.
You might also like: Grab A Bite At Burger In The Square
Accept Failure When It Happens
You're not going to be on your A-game every day, which means that there may be a few times when you slip up and fall short of your goal. That doesn't mean that you have failed, though. You'll want to keep those times in perspective, so you don't let yourself get discouraged. Forgot to exercise one day? That's okay! Just get up and get out the next day, and you will reach your goals more quickly than you may have imagined.
You've got this! Just employ these tips, and you'll be well on your way to reaching your goal.