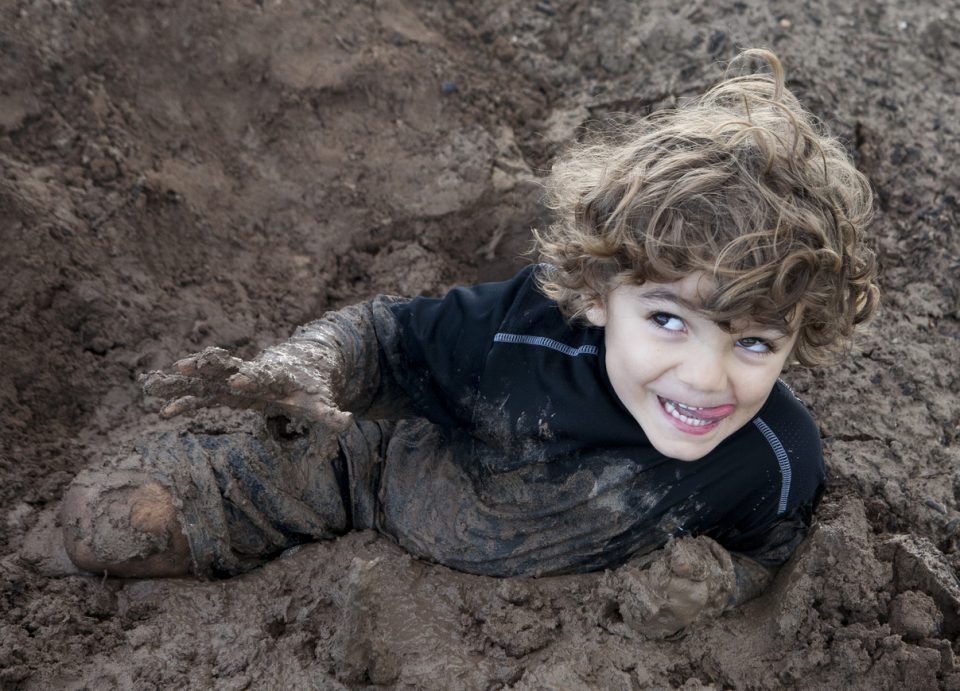 Bring the whole family out to experience the earthy delights of mud at the Marine Mud Run, an exciting non-profit event hosted by the Roanoke Valley Marine Corps League, Detachment 426! Proceeds benefit two worthy causes for underprivileged children, the Roanoke Toys for Tots Foundation and Camp Roanoke.
Good Dirty Fun
The Roanoke Marine Mud Run provides several racing options based on participants' skill level, preference, and age:
The Devil Dog Dare Race – The length of this run is between 3 and 5 miles, and it offers the most challenges. Some of these are Hay Bale Jump, Atlas Stone, Water Bucket Carry, Sand Bag Carry, Ammo Can Carry, and Memorization Test.
Individual Race – This is a 5K run with fewer obstacles and challenges.
Extreme Team Race – This race requires a five-person team of men, women, or both. The race length is between 3 and 5 miles, and there are various obstacles and challenges that utilize teamwork. It is recommended that children under 16 not participate in this race, due to possible difficulty with obstacle completion.
Devil Pup Dare – This race is a version of Devil Dog Dare, created exclusively for children 12 and under.
When and Where to Go
The Roanoke Marine Mud Run will be held on Saturday, September 21, at Green Hill Park in Roanoke. The opening ceremony, which includes the national anthem and posting of colors, will begin at 8:30 a.m., with races scheduled to begin soon after. Don't miss this popular family event!
You might also like: Have Some Fun At This Inflatable Playground
Berglund Auto Group Supports the Local Community
Berglund Auto Group is passionate about supporting the people of our beautiful region and providing fantastic deals on our great selection of new and used vehicles. We are an award-winning, family-owned automotive group with locations in Roanoke, Salem, Bedford, and Lynchburg. We offer financing, excellent parts and accessories, and a superior service center. Our entire staff is committed to the goal of exceeding our customers' expectations. Come out to visit one of our convenient locations, and we know you'll be glad you did!