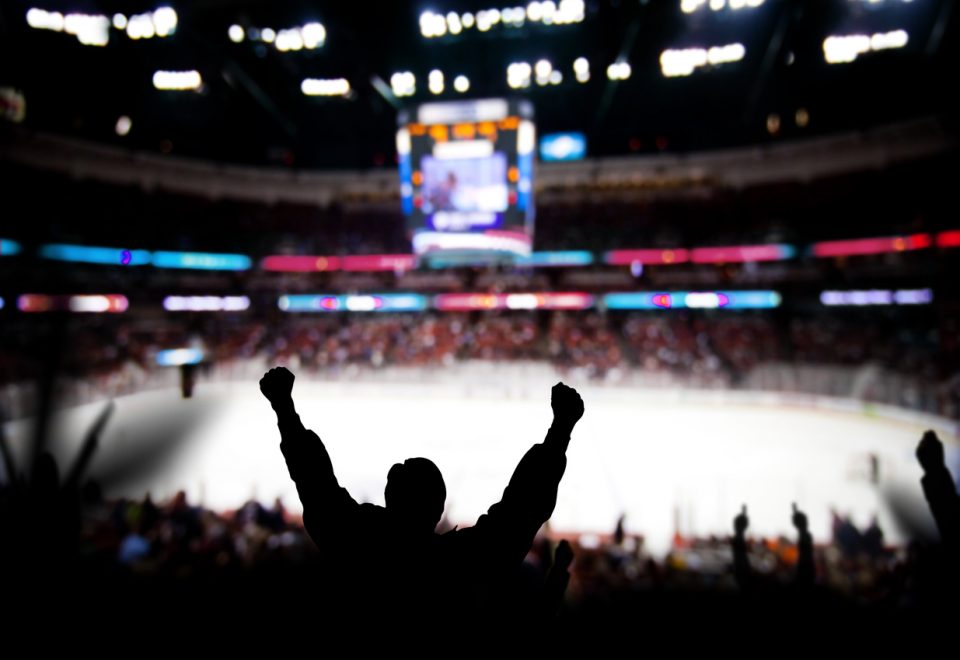 When the Roanoke Rail Yard Dawgs came to Roanoke in 2016, no one knew what to expect. Would the city embrace ice hockey, or would the team go unnoticed? Well, to say Roanoke has embraced the home team would be an understatement. Ticket sales have gone up year after year and the city has shown a true passion for ice hockey. If you've yet to catch one of the games in person, now is the time. The Roanoke Rail Yard Dawgs will be at the Berglund Center on March 22, 23, 29, and 30, and tickets start at $9.
The Rail Yard Dawgs Are Here to Stay
If you've been waiting to see if the Rail Yard Dawgs are going to stick around, you don't have to wait any longer. The team has proven it's here to stay. Rail Yard Dawgs' owner Bob McGinn just signed a three-year lease at the Berglund Center, proving the team is as committed to Roanoke as the fans are to the team.
The team has also been making some plans to bring a championship home to the city. After finishing in eighth place last year, they went out and recruited some new players. These new players are going to help the Rail Yard Dawgs continue to get better.
It's already clear the team is working well together. They might not be sitting on top of the standings yet, but they've shown signs of promise. They are reading defensive changes better and gaining some power on offense. These changes have made the team even more fun to watch.
You might also like: Trending In 2019: Food
Promotions
The Rail Yard Dawgs run promotions throughout the year. "Nascar Night" is Friday, March 22. There will be a Rail Yard Dawgs hat giveaway!
On Saturday, March 23, there will be "Weiner Dawg Races." You can see the pups run during the first intermission.
Saturday, March 30, will be "Fan Appreciation Night." It's the last home game of the regular season, so the team is really working hard to make sure fans have a great time. There will be postgame autographs with the whole team and a Rail Yard Dawgs poster giveaway.
You'll see lots of action on the ice when you attend a Roanoke Rail Dawgs game. Keep the action going on the roads with a new vehicle from Berglund Automotive in Roanoke, Virginia. We have a huge inventory of vehicles and we make it easy to make a purchase.