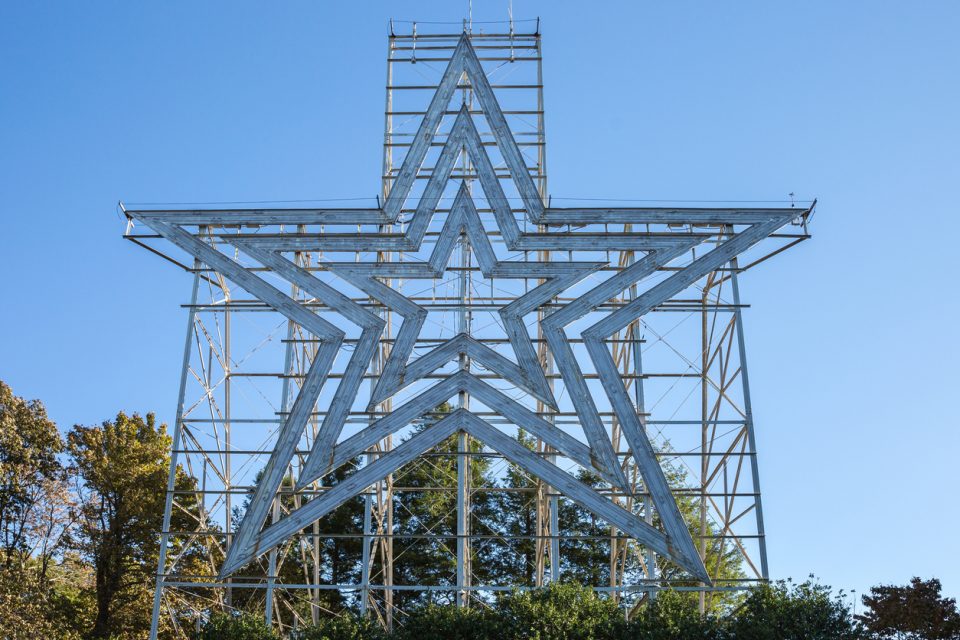 If you live in the Roanoke area, you may think you've seen it all when it comes to all the interesting spots around town. But how much have you really seen? If you're looking for an Insta-worthy place that you may not have been to yet, you should seriously take a trip to the Roanoke Star. This is perhaps one of the biggest tourist attractions in the local area, and it's no wonder why. This huge star sits on top of Mill Mountain and overlooks the surrounding area. Therefore, people from all over can see it and recognize it as a symbol of the Blue Ridge Mountains!
Never seen it up close before? Now maybe the time to go check it out for yourself. It's the most massive illuminated free-standing star in the world, so it's definitely something that you'll want to mark off of your bucket list. When you visit, you'll also get an incredible view of the area it overlooks, which is just as much of a treat!
History of the Roanoke Star
Wondering why the Roanoke Star is there and where it came from? Well, it all goes back to 1949, when it was initially constructed to be a holiday decoration. However, it was kept illuminated far past the holiday season, and it still remains lit until this day.
You might also like: Candy Shops Around Roanoke
Take Some Photos
This is a stunning attraction, and it's one that you're going to want to remember after you visit it. Plus, it's gorgeous, so it makes for the perfect photo op. Whether you go visit the star alone or with a group, make sure you snap some shots of it (or even some selfies so you can prove you were there). You'll be glad that you have them so you can show them off to friends and family later!
However, if you're going to get to the Roanoke Star, you need a reliable form of transportation to get there. That's where we come in here at Berglund Automotive in Roanoke, Virginia. With our full range of vehicles, we can set you up with a ride that's perfect for your daily driving needs and beyond – no matter where you need or want to go. Come out and see us sometime soon if it's time for you to upgrade to a new vehicle!