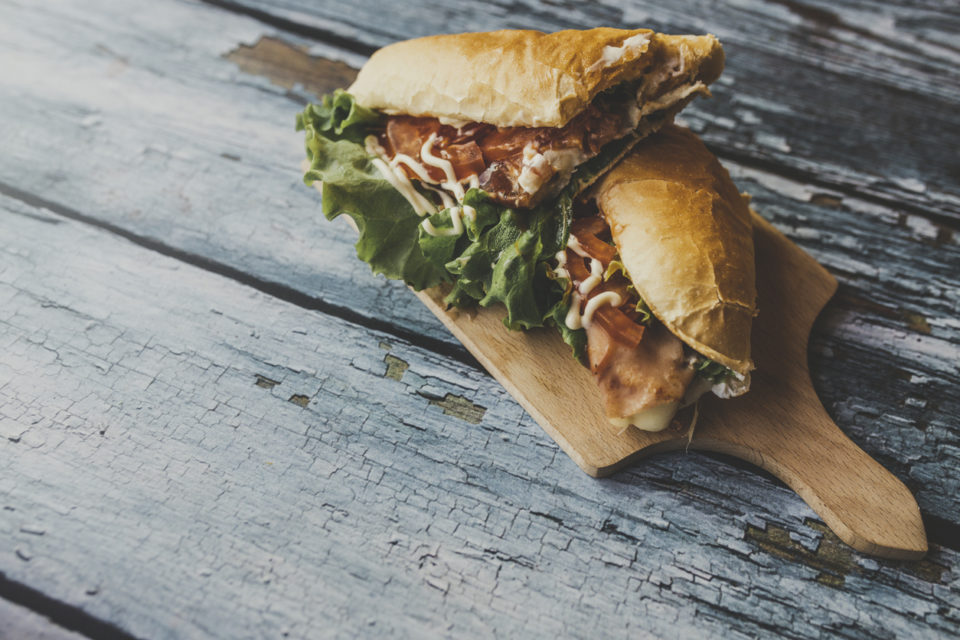 Located at 120 Luck Avenue South West, Clutch Smoked Meats & Sandwiches is sure to satisfy your smoked meat cravings. Clutch also offers large, family-style meals, boxed lunches for events as well as smoked meat platters. They'll cater to your next event, and have your attendees asking for more. Whether it's curbside pick-up or dining in their upscale, modern dining room, it's sure to be an incredible dining experience that will have you coming back time and time again.
Lunch & Dinner
Whether it's lunch or dinner, Clutch Smoked Meats has an excellent menu for even the pickiest of eaters. Start out with their delicious smoked pimento cheese dip and homemade chips, or their flash-fried Brussel sprouts served with fresh, house-smoked ham. Optioning for a lighter starter will have you ordering their Clutch Caesar salad, uniquely done with charred lemon. Moving on to the next course will bring you to the homemade sandwich section of the menu. Here you'll find delicacies like Cajun turkey, Freebird Chicken, and brisket with Pimento cheese. Sides include homemade potato salad, apple-fennel slaw, roasted Brussels, and smoked vegetables.
You might also like: Learn More About The Iconic Roanoke Star
Brunch
Start your midmorning off right with brunch at Clutch, this smaller form menu includes delicious dishes like brisket and egg, and chicken and funnel cake. Enjoy a classic breakfast meal with their dish simply titled The Clutch, which comes with eggs, bacon, aged cheddar, and brioche cheeses that will rival any breakfast from your family's kitchen. Satisfy your sweet tooth with the chicken and funnel cake, complete with crispy chicken, funnel cake, and cracked pepper maple syrup. Clutch Smoked meats is open Sunday through Thursday from 11 a.m. to 8 p.m., and Friday and Saturday from 11 a.m. to 9 p.m.
With so many delicious options to choose from, which of Clutch's incredible entrees will you choose first? You can order your Clutch meal online for pickup until 8 p.m. any day they are open.