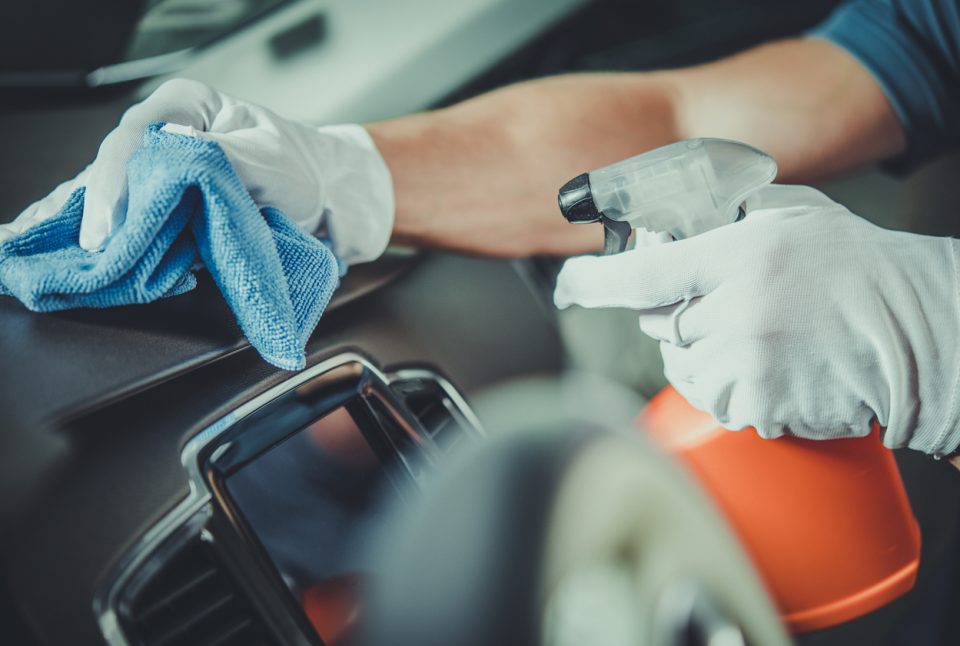 Do the words spring cleaning evoke feelings of dread and anxiety? Since we are all spending more time at home, it really shouldn't. This is a perfect time to cross off to-dos, especially since we have nothing but time to tackle projects like cleaning out the inside of our cars. We spend so much time in our vehicles, and it really shows!
The Step-By-Step Process
Why not take some time today and start the process by cleaning out any trash left behind in your car? The next thing you will want to do is remove the mats, shake them out or vacuum, then spot clean any stains from spills that may have happened.
Nothing makes as big of a difference when cleaning the inside of a car as vacuuming does. This will get all of the crumbs and debris out of the seats and floor. It's important to vacuum the floors and the floor mats before reinstalling them.
The next step is to wipe down all of the surfaces inside the car. This will clean and sanitize every area, and you can use a damp rag to wipe down all of the surfaces. There are several products on the market that are meant to bring back the luster of these surfaces and even give you that new car smell. Don't forget to get inside cup holders and clean the vents, too. You may need a small brush to reach all of these surfaces, but you will be amazed at how great your car is going to look!
You will need to tackle the windows now for clear visibility when driving. Take some time on this by using either a commercially-prepared product or mix vinegar and water for a very effective homemade solution. Take your time and remove all the streaks. This is going to make your car look amazing.
Do you see any stains from spills or pets? Take some time to spot clean your upholstery to remove stains and pet fur. Don't forget to look down in crevices and between your seats to clean anything that may be lodged in these areas.
You might also like: A Few Ways To Protect Your Tires
Berglund Automotive
Looking for your next upgrade? We'd love to show you all that we have to offer at Berglund Automotive. Contact us whenever you're ready to discover the vehicle of your dreams!