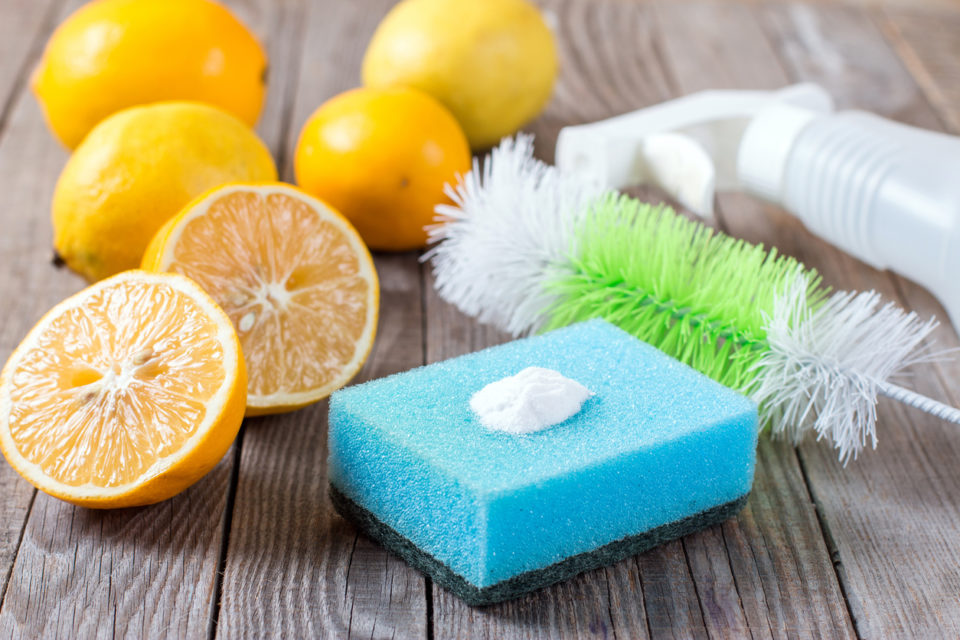 Do you have a hard time keeping up with housework? The dust and grime can build up, and you can feel like you're constantly behind the curve. You can catch back up with these DIY cleaning hacks. These tips will help you stamp out foul smells, eliminate dust, and so much more. And best of all, these tips don't require harsh chemicals.
1.      Clean the Garbage Disposal With Lemons
Your garbage disposal grinds up waste so you can dispose of it. Unfortunately, the waste leaves behind odors that can fill your kitchen. As bad as that sounds, you can knock the smell out with a lemon. Cut it in quarters, turn on the water, and put the wedges in the disposal. Grind them up one by one, and then take a deep breath. You should notice a nice, lemony smell.
2.      Make Shower Glass Sparkle With Shaving Cream
Have you noticed unsightly water stains on your shower doors? You can get rid of it quickly with shaving cream. Put the cream on the stain and let it work its magic for 15 minutes. Then, come back, wipe it off, and admire your work. Your glass should sparkle and shine after this simple cleaning hack.
3.      Clean the Stovetop With Baking Soda
If you do a lot of cooking, your stovetop probably has some grease and grime on it. That's not a problem when you clean it with baking soda. Pour baking soda on the stovetop, sprinkle some water on top, and leave it alone for an hour. Then, come back, wipe it off, and marvel at the results.
4.      Tackle Pet Hair With Rubber Gloves
Your vacuum cleaner might leave some pet hair behind, but you can pick it up with rubber gloves. First, put on the gloves and then rub your hands across the fabric and carpet that contains hair. This will create electricity that attracts the hair, so you can get it all with ease.
5.      Clean Screens With Coffee Filters
Coffee filters don't just help you get your morning cup of joe. They're also handy when it comes to cleaning screens. Use them to wipe off your TV and other screens. The filters do an excellent job of picking up dust, so your screens will look like new.
You might also like: Follow This Guide to Fry the Perfect Turkey
6.      Clean Ceiling Fans With a Pillow Case
Don't you hate it when you wipe off your ceiling fans, only to end up with dust circulating around the room? That won't be a problem if you use a pillowcase instead of a cloth. Slide the pillowcase on a blade and then remove the dust. Go from blade to blade until the fan is clean.
You don't need to be a cleaning pro to have a sparkling home with these tips. Try them today, and you'll see how easy cleaning can be.
Disclaimer: The stock image is being used for illustrative purposes only, and it is not a direct representation of the business, recipe, or activity listed. Any person depicted in the stock image is a model.