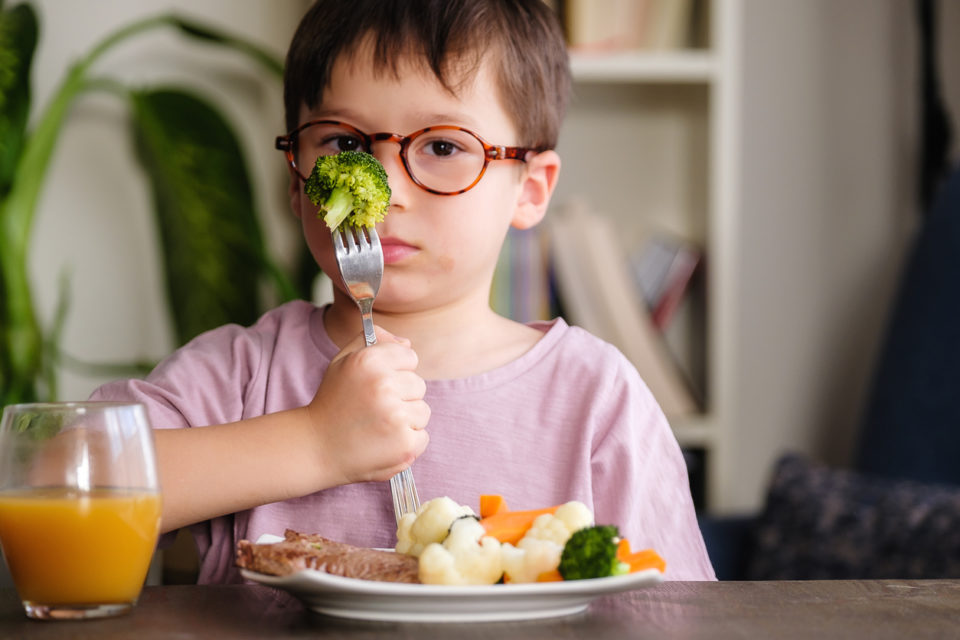 Everyone knows that getting a five-year-old to eat a full serving of broccoli is nigh impossible. They'll try anything to get out of eating the small tree-like veggie, leaving a lot of nutrients on their plate when mom or dad finally caves and lets them leave the table. But what if they didn't even know the broccoli was there? Over at Sneaky Veg, their entire website is dedicated to finding clever ways to get your little ones to eat up their fruits and veggies and even ask for more. Check out these nine sneaky veggie recipes your kids will devour.
Sneaky Veggie Snack Recipes
Get the greens in without the fuss with these Two-Ingredient Spinach Wraps. All you need is spinach and plain ole flour. You can use spinach wraps to make sandwich wraps, quesadillas, burritos, and more. Your kids will never guess that they're munching on something packed with nutrients. You can also make snack time a joy with these Healthy Zucchini Cookies. These cookies are sweetened with fruit and filled with a generous serving of zucchini. They're great for adding a treat to your little ones lunch boxes, and if you like to cook in large batches, these yummy cookies are easy to freeze. Just be sure to let the cool first.  As a bonus, these cookies are packed with vitamins, and your children will think they're having a treat! Or fry up some Carrot Fritters for a crunchy and tasty snack. Carrots are hidden in the crispy delight, making it a surefire hit with the young ones. Their suitable for older babies and kids and their oh-so-good that even the adults in your household will gobble them up.
Sneaky Veggie Breakfast Recipes
Switch up the breakfast routine with these Sweet Potato Cinnamon Rolls. The sweet potatoes add a unique flavor and a boost of nutrients, making them a perfect start to the day. If your kiddies enjoy pancakes in the morning, then these Butternut Squash Pancakes will have your kids flipping for more. Subtly sweet and fluffy, they'll be a family favorite in no time. You can even add a punch of color to breakfast with these Green Spinach Pancakes. They're fun, tasty, and filled with all the goodness of spinach. And don't worry, the green color is a hit with the kids!
You might also like: Make Your Taste Buds Happy With Banana Bread
Sneaky Veggie Dinner and Lunch Recipes
Who can say no to pizza? This pizza toast topped with finely chopped vegetables is sure to win over any picky eater. It's pizza with a sneaky healthy twist! If you are having burgers for dinner, then you can swap out the meat for a Mushroom Burger. This tasty alternative offers a juicy bite, and your child won't miss the beef one bit! Round out dinner with Baked Cauliflower Falafels. Crunchy and flavorful, these falafel balls are perfect for little hands and make eating veggies fun.
With a bit of creativity and some sneaky recipes, getting your children to eat their vegetables doesn't have to be a battle. Try out these nine tasty veggie-loaded dishes, and watch as your kids clear their plates with smiles on their faces. Remember, it's not about tricking them; it's about making healthy eating fun and enjoyable. Happy cooking!
Disclaimer: The stock image is being used for illustrative purposes only, and it is not a direct representation of the business, recipe, or activity listed. Any person depicted in the stock image is a model.