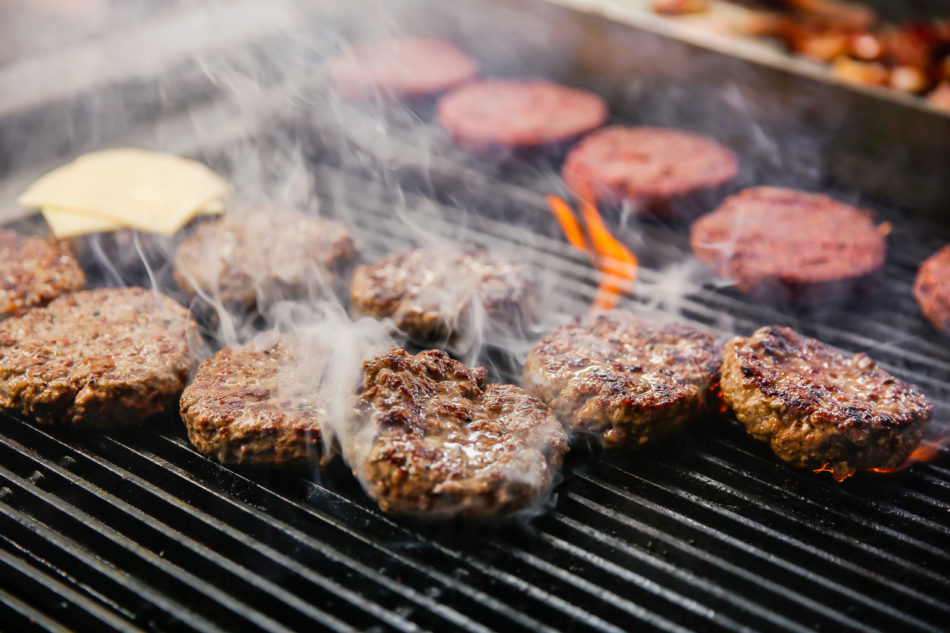 The perfect burger starts with the right marinade. It'll enhance the flavor, and you'll find yourself going back for seconds. If you love sweet, smoky burgers with a bit of spice, you can't beat this marinade recipe. Check it out so you can take your burgers to the next level.
Ingredients for the Best Hamburger Marinade
You probably have some, if not all, of the ingredients you need for this marinade on hand. This marinade recipe calls for:
1/4 cup of Worcestershire sauce
2 tablespoons of balsamic vinegar
1 tablespoon of vegetable oil
2 tablespoons of brown sugar
1 teaspoon of onion powder
2 cloves of garlic, minced
1 teaspoon of black powder
1/2 teaspoon of salt
1/2 teaspoon of mesquite-flavored liquid smoke
You will also need a pound of ground beef. Eighty-percent lean ground beef works best for this recipe. It has enough fat to enhance the flavor, but it's not so fatty that you have to worry about the meat shrinking.
How to Marinate Your Burgers
Once you gather your ingredients, you'll be ready to get to work. First, take out a medium bowl and toss in everything but the ground beef. Next, mix the ingredients until everything's combined.
Now, add the meat to the bowl and use your hands to combine the beef and the marinade. When you do this, take special care to avoid overworking the meat.
Then you'll be ready to turn the lump of ground beef into four patties. Make flat patties that are a bit larger than your hamburger buns.
You don't want the burgers to bulge when you're cooking them, so make a small indention in the middle of each one. Then put them back in the bowl with the remaining marinade, cover it, and put it in the refrigerator.
Leave the burgers in the refrigerator for a minimum of an hour so they can soak up the rest of the marinade. That'll help them come out tender and juicy when you grill them.
You might also like: See What Thunder Valley Family Entertainment Center Is All About
Grilling the Burgers
Now, it's time to cook those burgers. Turn your grill on high heat and add the patties. This will sear the outside of the burger, sealing in that delicious flavor. Cook the burgers for three to four minutes on each side. Don't touch the burgers until it's time to flip them.
Do you want cheeseburgers? If so, put the cheese on the burgers 30 seconds before they're done cooking. This will give the cheese time to melt, but it won't burn.
Once everything is ready, transfer the burgers to a plate and call everyone to dinner. Then throw the patties on buns and dig in. These burgers are so good that you don't even need condiments. Now, that's the biggest compliment you can give a marinade.