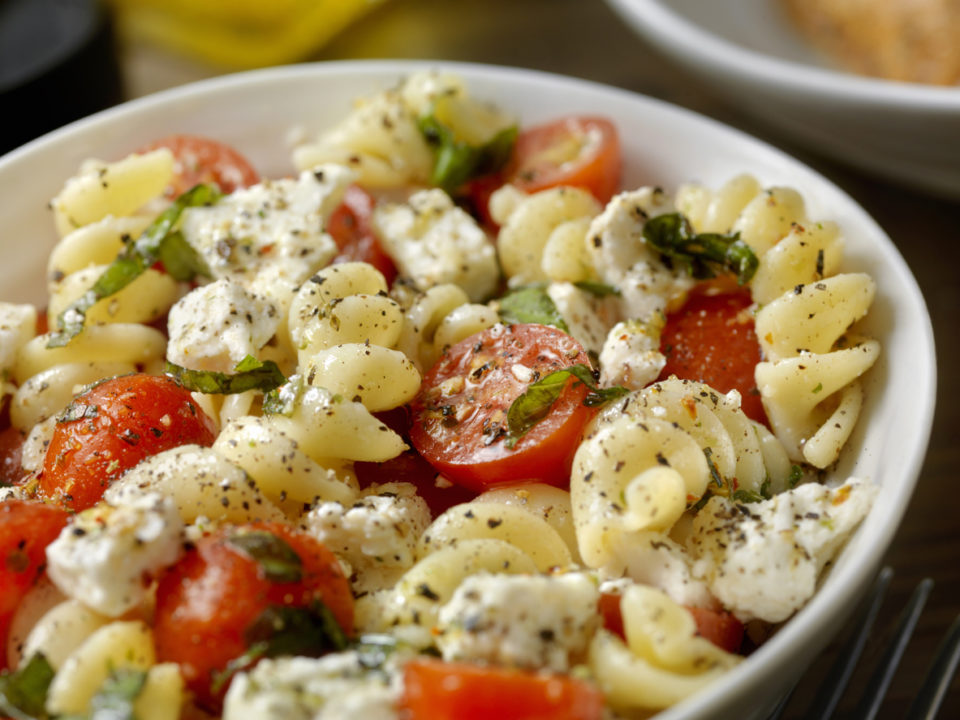 What's more comforting than a heaping bowl of creamy pasta on a cold winter's night? Not much! That's why we've gathered a list of some of the creamiest, most delicious pasta recipes out there – give one a try tonight!
Italian Sausage Tortellini
This filling dish is comprised of tortellini, Italian sausage, a blush tomato sauce, and fresh greens. The sausage and cheese-filled tortellini help ensure you'll stay nourished all night and the blush tomato sauce adds the perfect finishing touch!
Chicken And Broccoli Alfredo
Alfredo is one of the most well-known creamy pasta dishes – and for good reason! The creamy, cheesy sauce is absolutely delicious and it's the perfect canvas for toppings like broccoli and chicken breast as in this recipe.
Spaghetti Carbonara
Short on time and ingredients? Whip up this five-ingredient spaghetti carbonara. With just pasta, two eggs, 1/2 cup of parmesan, four slices of bacon, four cloves of garlic, and some salt and pepper you can have a creamy, delicious dinner on the table in just 15 minutes.
Steak Mac And Cheese
Tender steak + sharp cheddar cheese + pasta = the ideal mac and cheese recipe. This recipe from Pinch of Yum is a truly grown-up version of mac and cheese, but it's so delicious that the whole family is bound to love it.
Brussel Sprouts And Bacon Alfredo
If chicken and broccoli alfredo isn't exactly your cup of tea, try this brussel sprouts and bacon version instead! The salty bacon and sharp brussels cut the creaminess of the sauce and complement the al-dente texture of the pasta in this pasta dish.
Creamy Spinach Tomato Tortellini
This recipe is very similar to the Italian sausage tortellini recipe, but a more cream-based sauce and the absence of sausage make it perfect for vegetarians or those who are looking for something a little different.
You might also like: Be Sure To Hydrate Through The Holidays!
Pepperoni Pizza Pasta
A favorite of kids and adults alike, this pepperoni pizza pasta is easy to whip up and is sure to satisfy even your pickiest eaters. Oh, did we mention it only takes 15 minutes and one pot to make? Score!