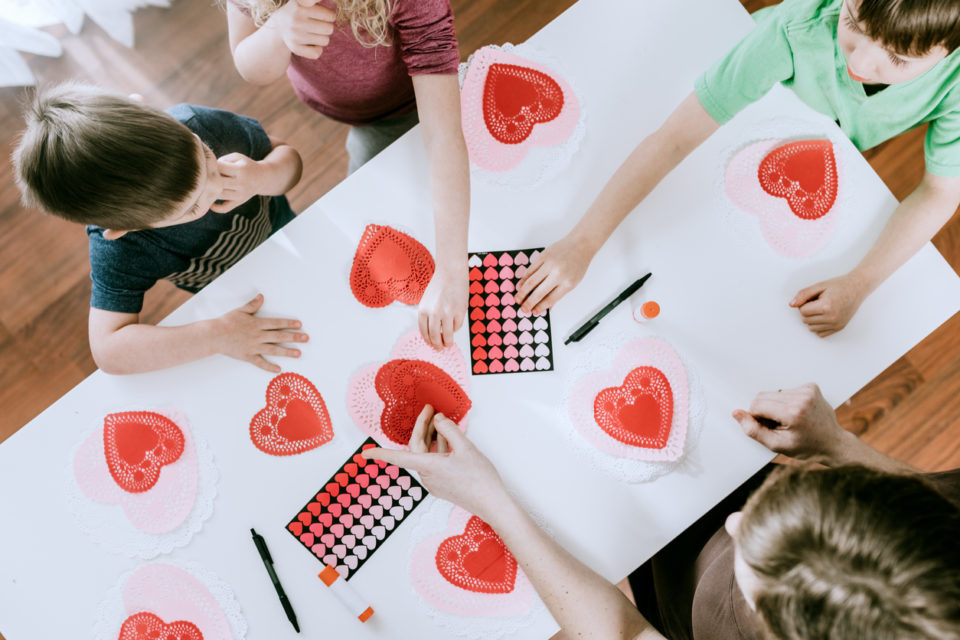 Valentine's Day is just around the corner and it'll be here before you know it. Whether you personally love this day or hate it, you should take the time to make a few cards to say I love you to the people who matter the most to you. Don't ever underestimate the effect that a sweet, simple card can have on someone's day. If picking out an expensive, basic card from a store doesn't sound like you, then make your own. It'll mean even more to the person you're giving it to if it's handmade by you. If you're in need of some cute card ideas, here are three types of cards perfect for Valentine's Day!
Try This Fingerprint Heart Tree If You Have Kids
This easy and beautiful card is perfect for children to make. Grab a pink or red stamp and have them use their fingers to stamp around the card in the shape of a heart. Draw in a tree with branches and now you have a cute fingerprint heart tree card. It'll be a keepsake for years to come.
Try This Pop-Up Card If You're Feeling Crafty
Pop-up cards are super fun to make. Choose a couple of complimentary colors and then cut out x's and o's in different sizes. Layer them all on one side of the card, while leaving the other side blank for your message. Add in the larger, pop-up x and o and now you have an elegant card for a friend or partner.
You might also like: A Better Understanding Of Salt Will Amp Up Your Meals
Try This Card If You Need Multiples
If you're tired of buying boring bulk cards but still need multiples at once, try this unique card. Use double-sided tape to trace out the shape of a lightbulb, then sprinkle silver glitter on top of the tape. Tape a red cardstock heart in the center. Write 'You Light Up My Life' at the bottom of the card and cut two slits in the top and bottom of the card. Place a glow stick through the slits and your whimsical card is complete.
We love and appreciate your business at Berglund Automotive! Come see us today!