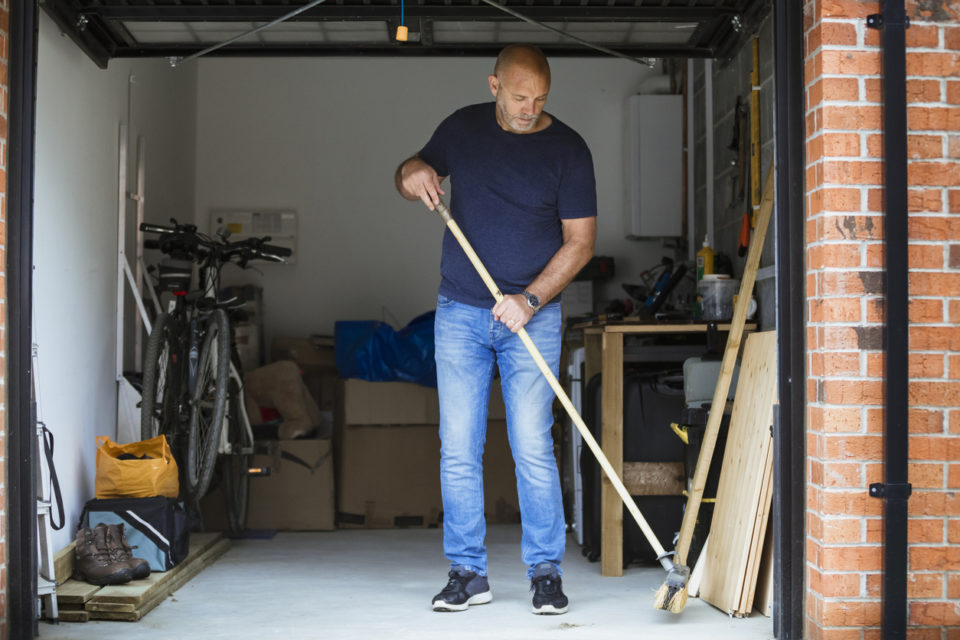 Get ready for spring cleaning by laying out your plan of attack for the area most people dread cleaning — their garage. It's huge and hulking, with lots of nooks and crannies for objects to hide in. We know it can be intimidating, but it doesn't have to be. We've found a great way to break this task down into simple, achievable pieces. Here are our three tips on how to tackle cleaning out your garage without stressing yourself out.
Decide What Gets To Stay And Why
Before you begin, lay out what items get to stay and why. Pick your categories, such as 'keep', 'donate', or 'throwaway' in order to segment your items. Choose what qualities will put items into these categories so you know what you're looking for when you begin. Knowing where to start and end with a common goal throughout is half of the battle.
Get Everything Out
Don't further clutter your garage by getting everything inside of it out at once. Instead, pick a section of the garage and remove all items within that area. Take them out to your driveway so you can spread them out and really take a good look at them. This way, you're not getting increasingly overwhelmed as you're sorting while also surrounded by all the items you have left to go through.
You might also like: Get All Warm And Cozy With These Delicious Chili Recipes
Don't Forget To Deep Clean
As you're pulling your items out and reviewing them, take this chance to easily deep clean your garage. Everything is already being pulled out, so it would be silly to not take advantage and clean while it's already out. If you need some ideas on how to deep clean your garage, here are a few tasks that'll help you onto the clean path.
Wipe down dusty garage doors with a wet cloth
Use your mop to clean the recently uncovered floor
Get rid of motor oil stains with the help of a wire brush, dish soap, and cat litter
Now that your garage is cleaned and organized, park your new car from Berglund Automotive in it! Come see us today.