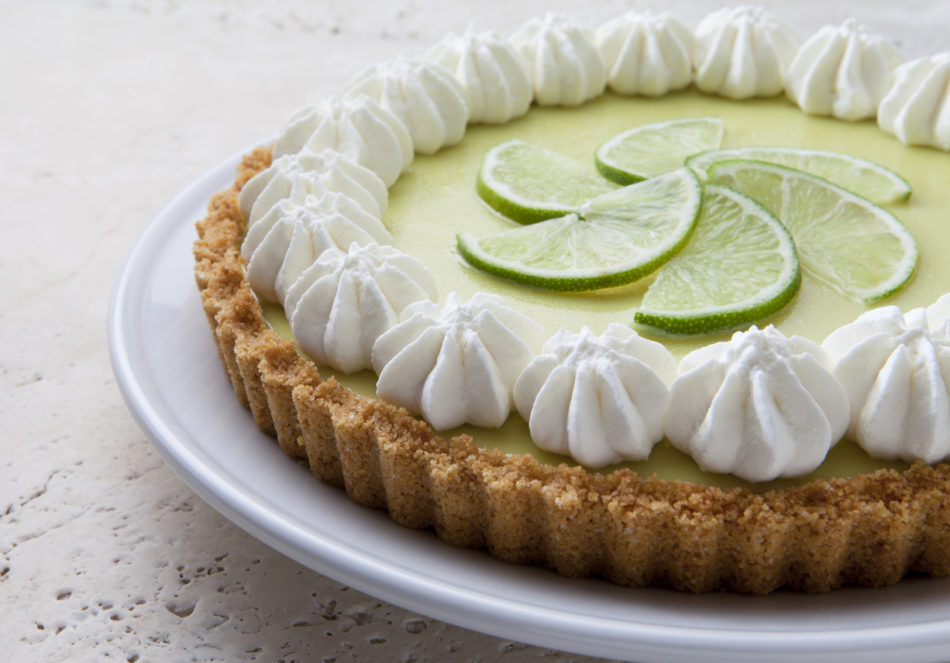 You're a long way away from Key West, but that doesn't mean you can't enjoy authentic key lime pie. Instead of hopping in your car and heading to Florida, use this Real Key Lime Pie recipe. It's authentic and delicious and will become your new go-to treat.
Ingredients For the Crust
First, you need to gather ingredients for the crust. The recipe calls for:
16 crushed graham crackers
3 tablespoons of granulated sugar
¼ pound of unsalted butter
Ingredients For the Pie Filling
Then, get the ingredients for the pie filling. You'll need:
4 large egg yolks
14 ounces of sweetened condensed milk
½ cup of fresh key lime juice
2 tablespoons of the green portion of grated lime peels
Ingredients For Whipping Cream
If you want to garnish the key lime pie with whipping cream, you need to gather:
½ cup of heavy whipping cream
2 teaspoons of granulated sugar
¼ teaspoon of Madagascar pure vanilla extract
Making the Crust
Turn your oven to 350 degrees Fahrenheit. Then, put the ingredients in a bowl and mix them together. Once mixed, transfer the crust to a 9-inch pie plate. Press the crust into the plate and place it in the oven for 10-12 minutes. Take it out when it's lightly browned and put it on a cooling rack.
Keep the oven on after removing the crust.
Making the Pie Filling
Take out a stand mixer that has a whipping attachment. Turn it to medium speed and gently beat the egg yolks, stopping when the yolks are thick.
Then, you need to turn off the mixture and pour the sweetened condensed milk into the bowl with the eggs. Next, put the mixer on low speed and add half of the lime juice to the mixture. Mix it up, and then add the rest of it along with the zest. Mix it for a few additional seconds.
Then, transfer the mixture from the bowl to the pie shell.
Baking the Pie
Next, put the pie in the oven and let it bake for 12 minutes. Once done, remove the pie and give it time to cool. After it reaches room temperature, transfer it to the refrigerator for two hours.
Making the Whipping Cream
Take out a stainless steel bowl and add the ingredients for the whipping cream. Whisk it all together until you see creamy peaks.
You might also like: Easy And Affordable Back-To-School Lunch Ideas
Serving the Pie
When the pie is ready, remove it from the refrigerator and cut it. Then, add a dollop of whipping cream to the top of each slice that you serve.
Your mouth is probably watering just thinking about eating this pie. It tastes even better than it sounds, so throw one together today.