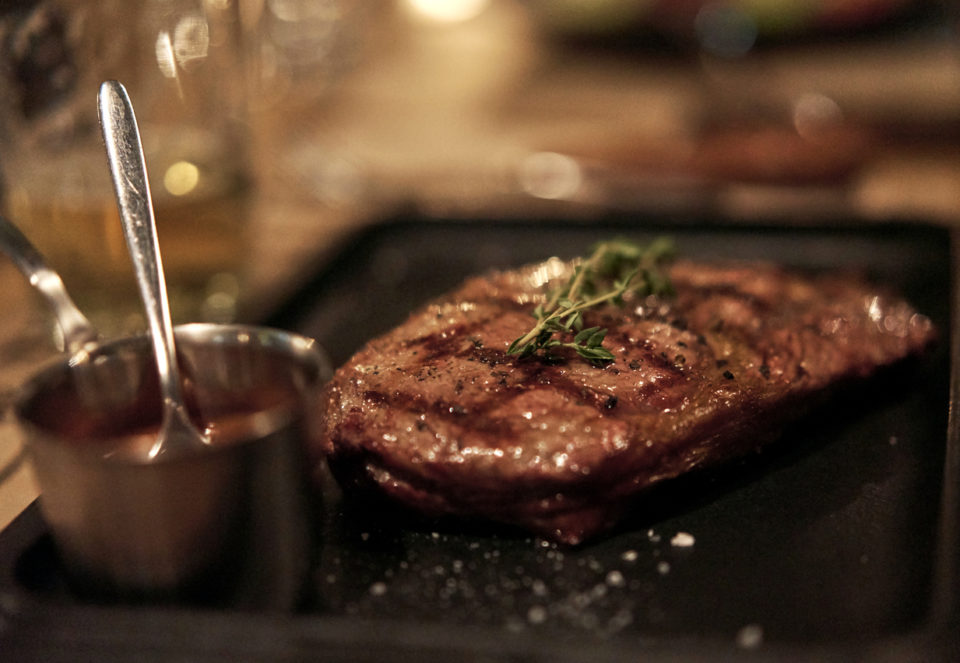 Sometimes, you want a quick meal on the way home, but other times, you find yourself craving a complete experience. That means you want everything to be on point, from the food and service to the atmosphere. If you want that complete experience to include the best steak of your life, you'll find everything you're searching for at Frankie Rowland's Steakhouse in Roanoke, VA. The fine-dining steakhouse set up shop in 2001 and quickly stood out as the city's premier fine dining establishment. Dig into the details so you'll be ready to dig into that tasty meal.
The Complete Fine Dining Experience
Do you know how some places slap the label "fine dining" on a sign or menu but don't live up to it? Maybe the servers are nowhere to be found, or the ambiance is a tick or two off. It could even be due to the food.
Well, Frankie Rowland's Steakhouse has earned the "fine dining" label and lives up to it every day. You can tell the difference as soon as you walk in the door. You'll barely cross the threshold before the staff welcomes you and escorts you to a table.
Once you get in the dining room, your feeling that this is the real deal will be confirmed. The dim lighting paired with the dark décor makes you feel like it's just you and your dining companions inside.
It also does the little things that separate the true fine dining establishments from the imposters. For instance, the servers take the time to explain the menu and work hard to ensure you won't want for a thing. And you won't be rushed, either, so take your time and stay awhile if you wish.
Those details add up to a fine dining experience. But wait until you hear about the food.
You might also like: Get Closer To Nature At The Mill Mountain Zoo
All the Elements of a Memorable Meal
You might not remember a burger and fries you had a few weeks ago, but you aren't going to forget about the food you eat here. Everything is thoughtfully and carefully prepared, with each flavor and cooking technique expertly planned.
Let's start with the tender, juicy steaks that are so flavorful you'll be hard-pressed to find one better in the state. If you want to pack as much flavor as possible into each bite, stick with rare or medium. But don't worry if that's not your thing. Remember, you call the shots here.
And if you're feeling extra hungry, you can pair the steak with a lobster. Of course, you can also skip the beef and have one of the delectable seafood dishes, such as the seared salmon filet.
Regardless of what you eat for the main course, save some room for dessert. Everything is good, but the bananas foster is more than a dessert. It's an experience you'll want to have when eating here.
Are you already checking the clock to see if it's almost dinner time? It's hard to learn about this restaurant without your stomach growing a time or two. You can stop that growling by indulging cravings at Frankie Rowland's Steakhouse.
Disclaimer: The stock image is being used for illustrative purposes only, and it is not a direct representation of the business, recipe, or activity listed. Any person depicted in the stock image is a model.