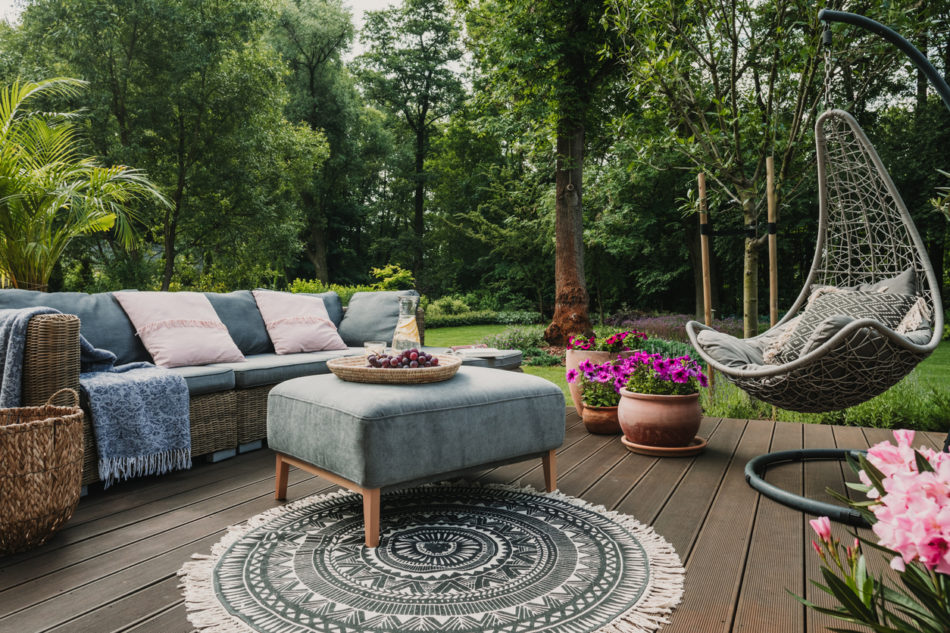 Whether you're hanging out in your yard or hosting an outdoor event, you want the space to be inviting. You can transform your backyard in an instant by incorporating a few new elements. Check out some simple tips for upgrading your outdoor space.
Turn Your Patio Into a Lush, Illuminated Garden
First, turn your patio into a lush garden with some plants and tall planters. Put palms, grasses, and ferns in the planters and place them around your patio. The tall planters will bring the plants up to eye level, giving the illusion that you're deep in the wilderness.
Then add some solar lights to your plants. The lights will illuminate the plants at night, creating the ideal ambiance for entertaining in the evenings.
Balance the Greenery With Flowers
Colorful flowers will balance out the lush greenery on your patio. First, add vases of various sizes, colors, and styles around your patio. Then include fresh flowers to infuse some color. If you have a garden, you can pick some flowers for your vases. If not, get some affordable arrangements for your backyard. You don't need anything fancy. Instead, simple, colorful, fragrant flowers will provide the look you want.
Use Pillows for Comfort and Color
Colorful pillows will add a nice decorative element to your outdoor space. Plus, pillows will keep you comfortable when you sit outside for long periods.
You've likely wanted to add pillows before but were put off by the price. Outdoor pillows aren't cheap, and indoor pillows can't stand up to the elements.
There's a way to use indoor pillows outside. Spray them with Scotchgard Heavy Duty Water Shield, and then they'll be ready for the great outdoors. This tip will save you money and will also increase your options when looking for pillows.
Decorate an Outdoor Console Table
An outdoor console table will also be a fantastic addition to your patio. If you have a sofa outside, place the table next to it. If not, you can set up the table at the side of the patio. Then, decorate it with outdoor candles, flowers, or lanterns.
You might also like: Fun Finger-Painting Craft Ideas For Your Kids To Try
Use Trays to Add Layers
Adding layers will make your outdoor space more visually appealing. This is simple to do when you use trays. You can use any tray you want, but wooden trays will stand out. If you use wooden trays, spray them with clear matte sealant before placing them outside. This will protect them from moisture so that the trays will last through the season. Next, you can place trays on various tables or counters outside. Then place flowers and other decorative items on top of them to complete the look.
Once you incorporate these tips, your outdoor space will be ready for entertaining and relaxing. It will be warm and inviting, and you'll love spending time outside.