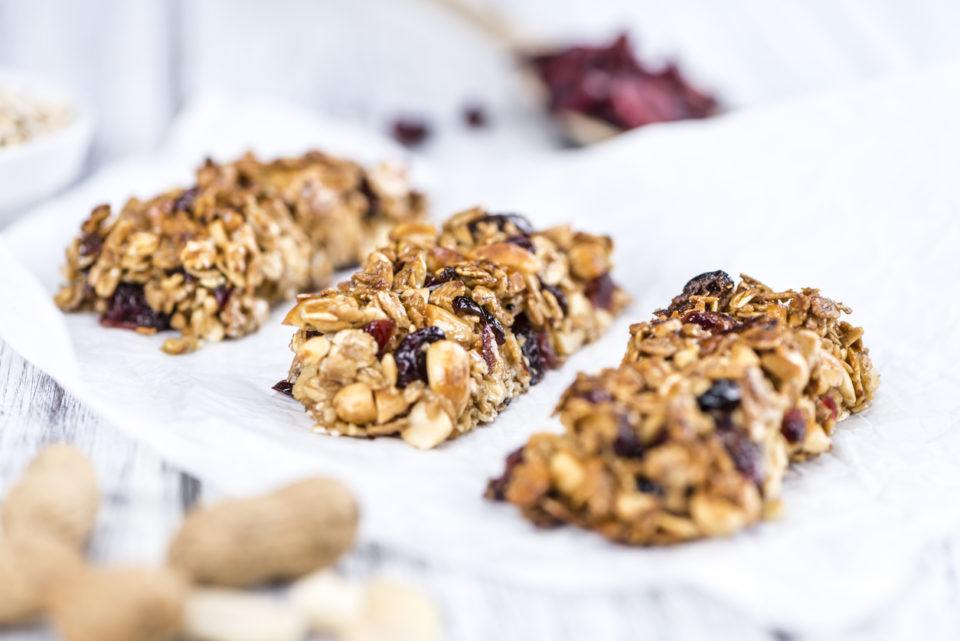 Everyone has those days… the ones where you're barely making it by with just a little bit of energy left. Whether you're tired or just plain exhausted, there's always a reason and always a fix. One easy way to add some fuel to your tank is to eat something high in protein. Fueling your body with protein will put that pep back in your step, and get you on into the next day. Check out this delicious granola bar recipe that will be perfect to grab when you're feeling low and slow.
Gather
You only need a couple of things, some of which you probably already have. Be sure to have old fashioned oats, chopped almonds, honey, unsalted butter, brown sugar, vanilla extract, kosher salt, dried cranberries, and mini chocolate chips on hand as they will be key to this recipe. As we are going to discuss later on as well, you can customize this to fit your family. You know what you like, so let your bars reflect that.
Follow
The instructions are easy to follow. Start by baking the oats and almonds in the oven. Then, combine butter, honey, brown sugar, vanilla, and salt until the sugar dissolves. Mix that mixture with the oats and almonds. Once it cools, add in the chocolate and cranberries and stir. Press the mixture onto a pan, sprinkle more chocolate on top, press down once more, then pop in the fridge for at least two hours. When you go back to get them, cut into 12 bars and enjoy! See full directions here.
You might also like: Get All Warm And Cozy With These Delicious Chili Recipes
Taste
Everyone has different taste, so be sure to add or take away whatever you need. This is beyond customizable, so make a couple of different kinds and see which one you and your family like the most. These are perfect for breakfasts, snacks, or desserts. So many options!