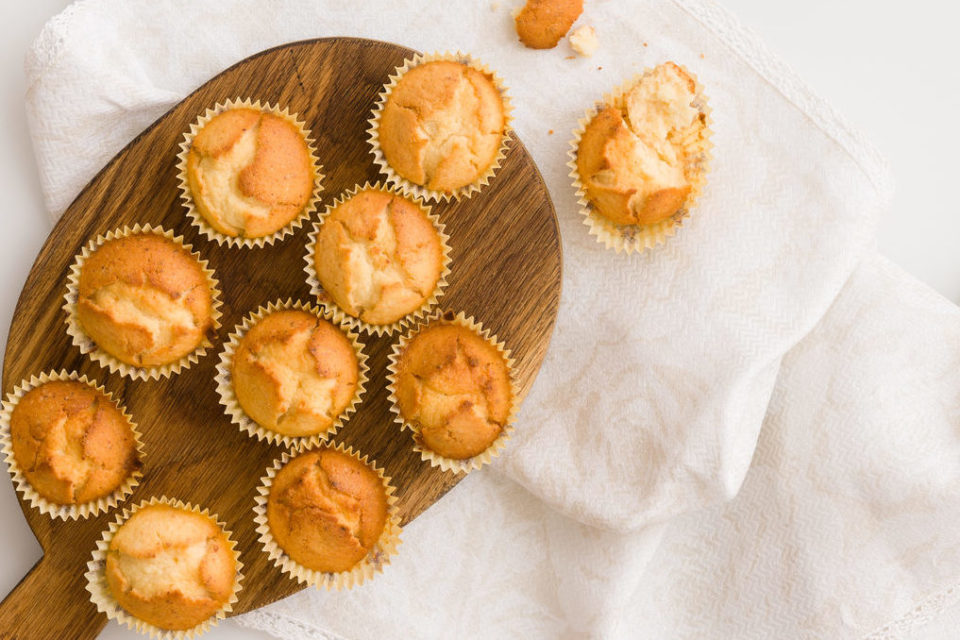 Morning time is arguably the best time of day! You get to refresh and restart, and enjoy some slow time before the hustle and bustle begins. One way to ensure a smooth morning is to make breakfast ahead of time and have something on hand. This recipe for Honey Muffins is the perfect sweet treat to look forward to each morning. They're so good, you'll find yourself itching to fall asleep early and fast forward to breakfast. You can also eat them hot and fresh out of the oven, too. With a dollop of butter, they're good any time of the day.
Supplies
Here's what you need to make these beauties: all-purpose flour, sugar, baking powder, salt, a large egg, 2% milk, butter, and honey. The true stars of this lineup? The butter and the honey. Yum!
You might also like: Check Out These Helpful Tips For Cleaning Up Pet Hair
Steps
These could not be any easier to make. Begin by setting your oven to 400° and letting it preheat. Now combine your dry ingredients in a large bowl. Grab a smaller bowl, and combine the wet ingredients. Pour the wet mixture into the bowl of dry ingredients and give it a few stirs. Prep your muffin tin by greasing or adding in cupcake liners. Pour the batter into the pan, each indentation filled 3/4 of the way. Bake for 15-18 minutes, until you can poke the center with a toothpick and no batter clings to it. Let them sit for 5 minutes.
If you plan to store these for less than four days, you'll just need to pop them into a container, with a paper towel underneath and on top of the muffins. Leave them at room temperature so the flavor stays the same. If you don't think you'll eat them all in four days, you can freeze them in containers as well. When you're ready to eat, just let them thaw or microwave them for about 30 seconds.
Enjoy this sweet snack for breakfast, or just whenever you want a taste of delicious honey!