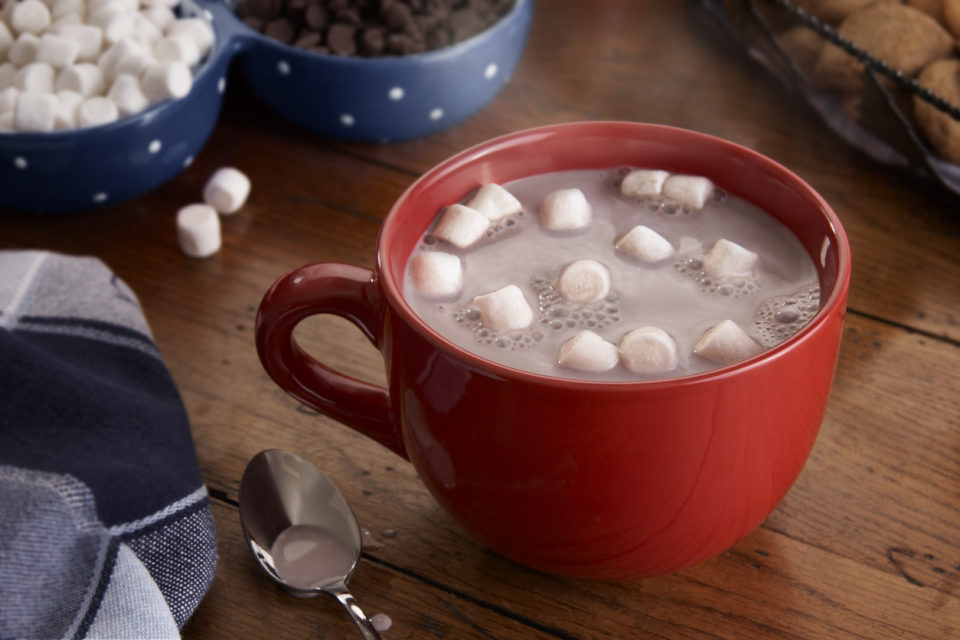 When it's chilly outside, there's nothing as comforting as snuggling up with your family and indulging in a nice cup of hot cocoa. This rich and steamy beverage is a wintertime staple, warming you from the inside out. And if you're accustomed to packets of instant hot cocoa mix combined with hot water, then you're in for a real treat. The following hot chocolate recipes will show you some decadent spins on this delightful drink.
Old-Fashioned Hot Chocolate
A classic is a classic for a reason. This recipe results in a hot chocolate that's creamy and perfectly well-rounded in flavor. It uses squares of unsweetened chocolate, a touch of vanilla, and whole milk, as well as a sprinkle of salt to offset the sweetness. Top with mini marshmallows, whipped cream, or your own favorite addition.
Authentic Mexican Hot Chocolate
Mexican chocolate caliente is a deeply layered take on plain hot chocolate. Variations of this favorite range from spicy to sweet, and the flavors can be adjusted to suit your own taste. The tasty concoction blends whole milk and Mexican table chocolate tablets, which can be found at many large grocery stores as well as Mexican markets.
Viennese Hot Chocolate
This indulgent treat is a chocolate-forward delight that's simple to prepare and comforting to sip. Incorporating 6 ounces of semi-sweet chocolate, milk, and an egg yolk that adds body and richness, Viennese Hot Chocolate might just become your new go-to winter beverage.
Spanish Hot Chocolate
Served in tiny cups because of its thick, decadent consistency, Spanish Hot Chocolate is also known as "sipping chocolate" and is often paired with pastries and cakes for dipping. Cornstarch is the key to getting the thickness that's required for an authentic variation.
You might also like: Try These Unique Pancake Recipes For A Holiday Breakfast
Instant Hot Cocoa Coffee
Blending two of your favorite eye-opening beverages, this invigorating drink satisfies your craving for coffee and chocolate at the same time. Instant coffee and hot cocoa mix are stirred into milk or water to form the base, and a bit of cinnamon adds extra depth of flavor.