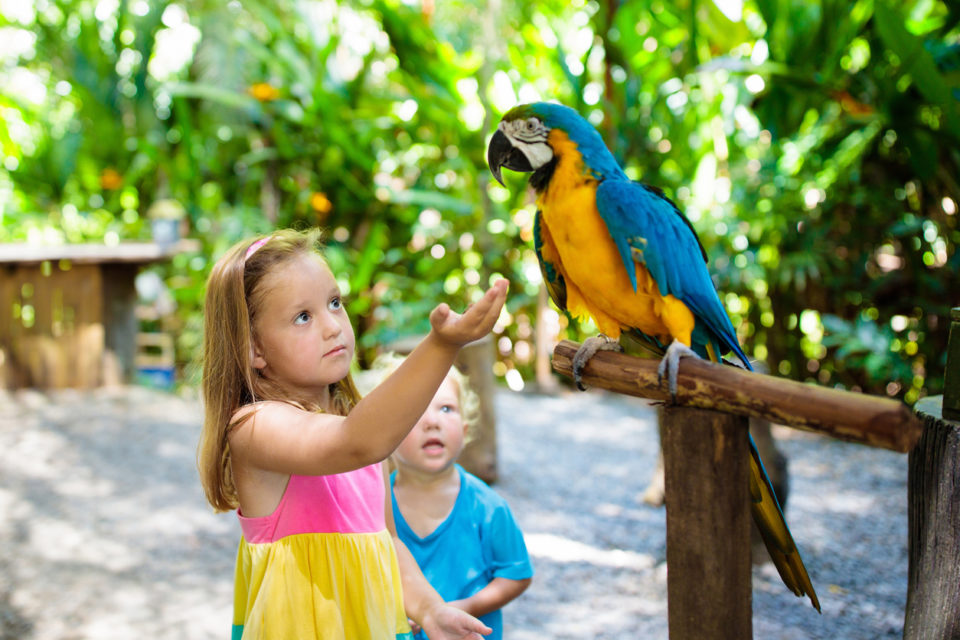 Finding the perfect way to spend some time this summer shouldn't be difficult. The Mill Mountain Zoo of Roanoke has an impressive collection of exciting, intriguing animals. Visitors of all ages can enjoy exploring the zoo and learning more about familiar animals and those they didn't know much about before. So plan a visit today and prepare to have a memorable experience.
Basic Information
Firstly, the zoo is at Mill Mountain Spur in Roanoke. It's open every day of the week from 10 a.m. to 5 p.m. However, be aware that admission to the park ends at 4 p.m., so make sure to arrive in time to explore the grounds and see all the animals. Admission to the zoo is $8 for adults, $7 for seniors, and $6 for children ages 3 to 11. Moreover, kids two and under can get in for free. You can also purchase a yearly membership and get discounts on education programs, zoo camps, and after-hours rentals. Members enjoy 10% off when they purchase items at the gift shop.
Birds
The birds of Mill Mountain Zoo will impress you with their colors and habits. You can see them in action and learn more about their habitats and lifestyles. Currently, the zoo has Cinereous vultures, a red-billed blue magpie, golden pheasant, scarlet ibis, Nicobar pigeons, and Florida sandhill cranes.
Mammals
In addition, there are lots of mammals to see at the zoo. Many of which you won't likely get a glimpse of outside the zoo. The Indian crested porcupine and its long quills are ready to meet you. You'll also see a variety of cats, including a Eurasian lynx, Pallas cat, and fishing cat. The zoo is also home to a red wolf and a red panda. The gorgeous snow leopard is also prowling at the zoo. Lastly, don't forget to come and say hi to the curious Asian small-clawed otter.
You might also like: Make A Splash At SeaQuest Lynchburg
Reptiles
Some people shy away from reptiles. However, these creatures are fascinating to learn about and watch. The Mill Mountain Zoo has a huge Burmese python, which can eat prey five times larger than its head. Yellow-spotted sideneck turtles are here as well. Plus, you can see the Chinese water dragon, prehensile-tailed skink, red-eared sliders, and the Sulcata tortoise. Each of these reptiles and all the animals at the zoo has excellent care from the experienced, certified doctor and other staff members. You can enjoy the animals in a safe, comfortable environment.
If it has been a while since you have been to the Mill Mountain Zoo, or any zoo for that matter, plan a visit this summer. You'll love the variety of animals. There are animals of all sizes and some for every visitor to enjoy and learn more about.
Disclaimer: The stock image is being used for illustrative purposes only, and it is not a direct representation of the business, recipe, or activity listed. Any person depicted in the stock image is a model.