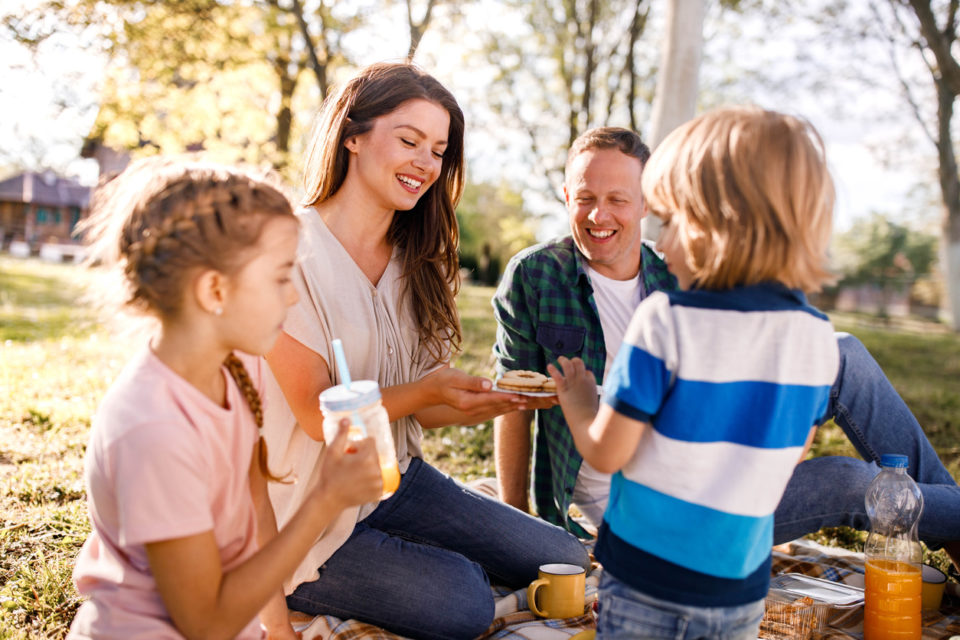 Now is the perfect time to enjoy the great outdoors with a picnic! Whether it's at a beach, a park, or even in your own backyard, planning a picnic is more than just packing lunches, drinks, and a blanket — it's an entire experience. 
Just as important as the food you're bringing is how you are planning to transport it. Wicker baskets and small wagons are a great way to get everything you need to your picnic space. Although sandwiches are the most common picnic food, there are many other options available to add a little sophistication to an otherwise ordinary picnic. 
Skirt Steak and Corn With Cimichurri
Although skirt steak is probably not what comes to mind when planning your picnic meal, it's a great way to add a little something extra for your picnic. The steak and corn can be prepared a day ahead of time and stored in the fridge. 
The Chimichurri can also be prepared a day before the picnic with a thin layer of olive oil on top. Add all ingredients to a container and shake to combine. This dish should be served chilled, or at room temperature.
You might also like: Take A Drive On The Blue Ridge Parkway
Walnut Brownie Cookies
With a combination of cocoa powder and dark chocolate, these bold cookies are sure to satisfy the sweet tooth of the chocolate lover in your life. 
Start by preheating the oven to 350 degrees. Whisk together a half cup of flour, one tablespoon of cocoa powder, a quarter teaspoon of baking powder, and a quarter teaspoon of salt in a bowl. 
Melt eight ounces of finely-chopped semi-sweet chocolate and six tablespoons of butter until thoroughly combined. Once combined, whisk in two-thirds cup of brown sugar, two eggs, and a half teaspoon of vanilla. Stir in flour mixture as well as one cup of walnuts. Place dough on a baking sheet and sprinkle the remaining walnuts on top. Cook for about twelve minutes and then let them cool.
Now you have the recipe for the most unique picnic!