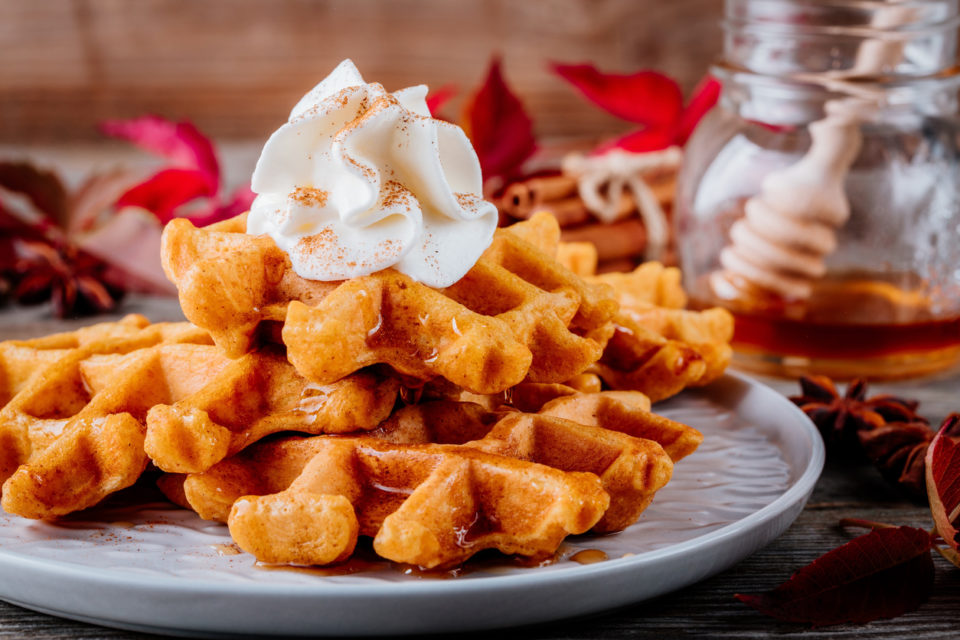 Pumpkin season has officially arrived, and that doesn't just apply to picking pumpkins. This is also the ideal time to make pumpkin recipes for your family. Pumpkin is a versatile ingredient, so you can go beyond pie and make some other treats as well. Check out some of the tastiest pumpkin recipes around.
Smokey Pumpkin Deviled Eggs
You might think that pumpkin and deviled eggs don't go together, but it's delicious. That's especially true when you use this recipe for Smokey Pumpkin Deviled Eggs. Along with providing a phenomenal flavor, the eggs are adorable. When you're done, it'll look like little pumpkins are sitting on top of the halved eggs.
Pumpkin, Beef, and Black Bean Chili
Are you getting tired of your current chili recipe? Sure, it's delicious, but it's not very unique. This recipe for Pumpkin, Beef, and Black Bean Chili is outside of the box and so full of flavor you might never go back to your old recipe. Consider letting it simmer for a bit longer so the flavors will blend. Then get ready to dig into a hearty meal that your tastebuds will love.
Harvest Pumpkin Soup
The cool weather means it's a great time to make soup. Enjoy a taste of fall with this recipe for Harvest Pumpkin Soup. It's creamy, flavorful, and quite the comfort food. Make a big batch so you can freeze some to enjoy later as well. Otherwise, you'll find yourself whipping it up again because it's so good.
Risotto With Pumpkin
This Risotto with Pumpkin recipe has delicious ingredients, including porcini mushrooms and parmesan cheese. However, it's the pumpkin that steals the show. It adds a unique flavor to the dish that'll have you cleaning your bowl and going for seconds.
Pumpkin-Ginger Waffles
You can start your day off the right way by whipping up these Pumpkin-Ginger Waffles. The pumpkin and ginger play perfectly off one another, creating a mouthwatering flavor profile. Add a little syrup and chow down on a fantastic breakfast.
You might also like: Calm And Relaxing Activities For Your Little Ones
Pumpkin Bread
Pumpkin bread has to be one of the best parts of fall. As soon as the season arrives, the bread starts popping up everywhere. While it's hard to find a bad piece of pumpkin bread, some loaves are tastier than others. This recipe for Pumpkin Bread is definitely in that category. You'll be hard-pressed to find pumpkin bread that tastes better, even at a bakery.
Your entire family is going to love these recipes. Go down the list, trying each one. Then you'll find a new favorite that can become your go-to pumpkin recipe each fall.