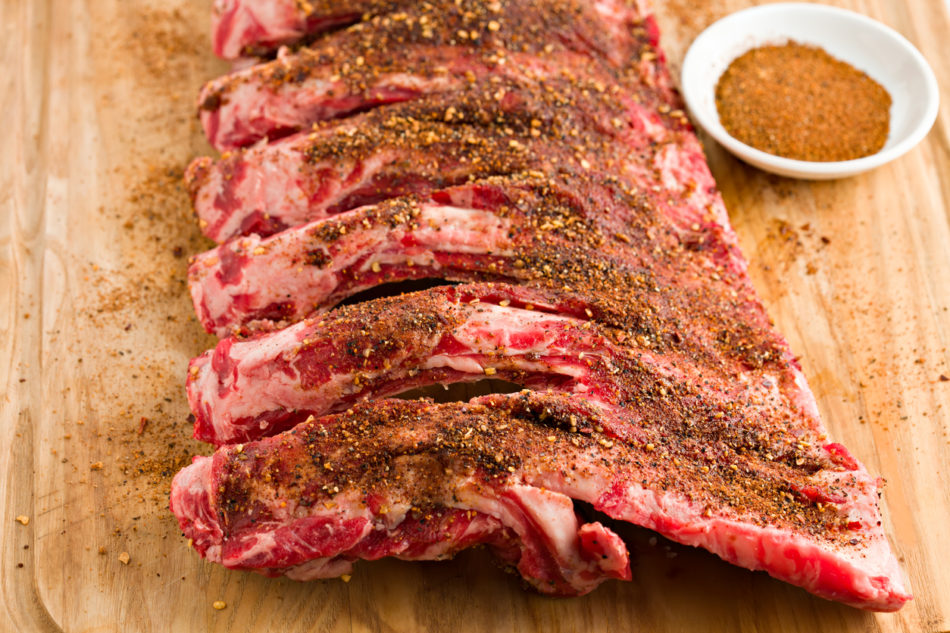 You can turn your BBQ from bland to delicious with the right rub. While you can purchase a BBQ rub from the store, it's even tastier when you make it yourself. Plus, it's so simple that you can throw it together in a matter of minutes. Check out this easy BBQ spice rub recipe, so you can transform your dishes.
Gather Your Ingredients
You only need eight ingredients to make this flavorful rub, and you likely already have some of them in your pantry. Gather the following:
1/2 cup of brown sugar
1/2 cup of paprika
1 tablespoon of:

Ground black pepper
Salt
Chili powder
Garlic powder
Onion powder
Cayenne pepper (optional)
How to Make the BBQ Spice Rub
It only takes five minutes to make the BBQ spice rub. Begin by placing all of the ingredients in a bowl. Mix everything until it's combined. Then, transfer it to an air-tight container if you want to store it on the shelf. If you prefer to keep it in the freezer, place it in a sealable plastic bag first. Then, toss it in the freezer.
Using the BBQ Spice Rub
This BBQ spice rub is incredibly versatile. You can use it on all types of meat, including steak, burgers, pork, and chicken. Just rub it onto the meat, and it'll instantly infuse some flavor. In fact, you can rub it on right before it goes on the grill, and it will still taste phenomenal.
You don't have to stop with meat, though. The rub can take your grilled fruits to the next level, especially pineapple. The smoky heat from the rub is the perfect counterbalance to the sweetness of pineapple.
This seasoning also tastes amazing on popcorn. Consider popping the popcorn in oil and then sprinkling the rub over it. The oil will help the rub stick to the popcorn, so you'll get a burst of flavor with each bite.
You might also like: Stay Refreshed All Summer Long With These Watermelon Recipes
Substitutions and Additions
You can make some substitutions if you wish. For example, if you love chipotle seasoning, use it in place of the cayenne pepper. That will add a bit of extra smokiness to your dishes.
If you want a little more kick, you can put in additional cayenne pepper. Then, you'll have blazing hot meat when you take it off the grill.
Some people also add barbecue sauce. They don't put it in the rub but layer it over the seasoned meat. This locks in the taste even more and gives you yet another flavor to enjoy.
Whether you make this BBQ spice rub as is or make some changes, you're going to love it. You can double or triple the ingredients when making it, so you'll always have some on hand when it's time to grill.