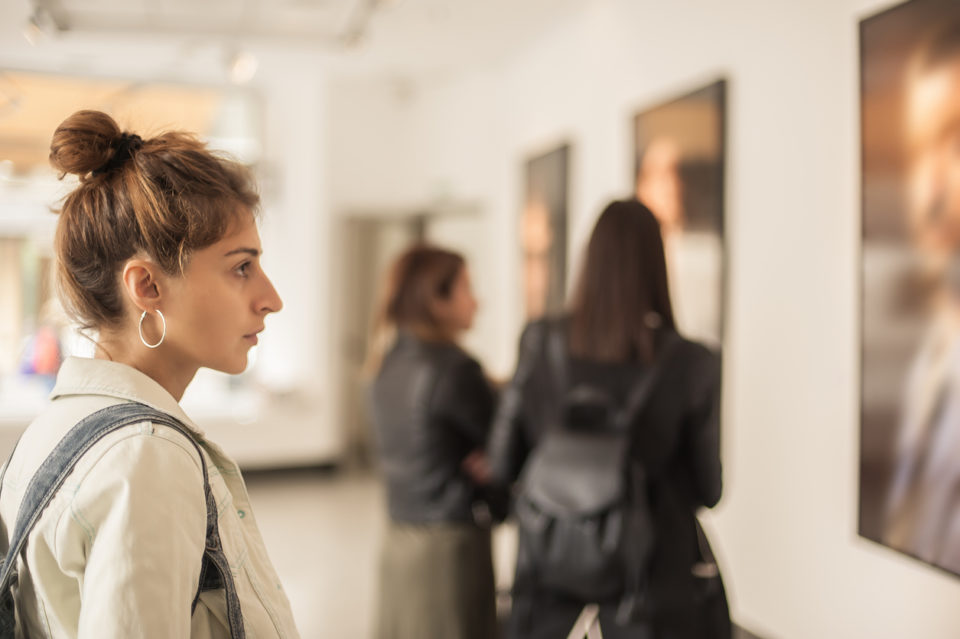 If you're looking to escape the late summer heat, then plan a day at the Taubman Museum of Art! Located in Downtown Roanoke's art district, this museum is an attraction you don't want to miss. The museum is currently open on Fridays and Saturdays from 10 AM – 5 PM, and on Sunday from 12 – 5 PM. General admission is free for all ages and face coverings are required for all guests under the age of 10. While you're there, make sure to stop by Taubman's coffee shop, Morning Brew Coffee Company, where you can grab coffee, sandwiches, and even wine to enjoy during your visit. Here are the current and upcoming exhibitions to plan your day trip around!
Current Exhibitions
One of the many beautiful exhibitions currently on display is The Subtle Power of Photographs: A Private Collection. This collection contains many different artists. It spans over 100 years and all photographs were taken in the pre-digital era. This is a must-see at the museum.
Judith Leiber Pop-Inspired Handbags is another stunning exhibition you won't want to miss! Judith Leiber is the sole artist of this colorful display. She is known for her couture women's accessories and a choice few are on display. Her collection ranges from decorated pillboxes to small evening purses. Each item took months to hand-make and is well worth a trip to the museum to see them.
You might also like: Easy At-Home Activities For The Kids
Upcoming Exhibitions
Coming to the museum in less than a month is A Very Anxious Feeling: Voices of Unrest in the American Experience; 20 Years of the Beth Rubin DeWoody Collection. This show will contain more than 70 pieces by Latinx and Latin American artists and will highlight the feelings of anxiety within contemporary art.
Next year, Vantage Points: Contemporary Photography From The Whitney Museum of American Art will arrive at the Taubman. This collection contains photographs from the 1970s to the mid-2000s. How photography exposes both natural and conceptual realities through people and places is the goal of this thought-provoking collection.
Don't forget to stop by Berglund Automotive as you're out exploring The Taubman Museum of Art!