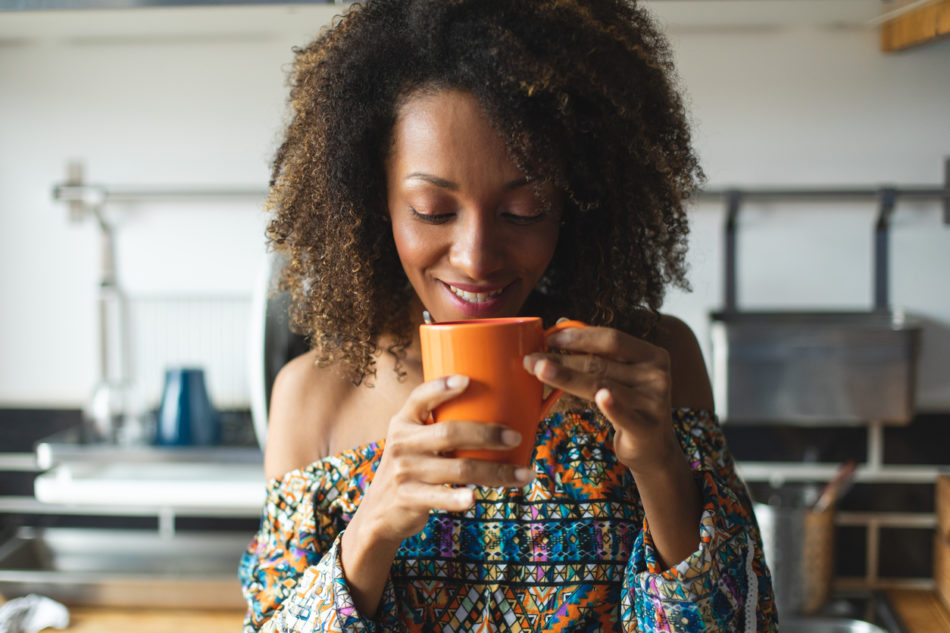 Keep calm and drink your coffee — the way you like it. With these fantastic gadgets, you don't have to compromise. There is a gadget for every coffee connoisseur. No matter how you take your coffee, whether that's plain, with a splash of cream, or fancy barista-style, there is a gadget below that will help you achieve the cup of joe of your dreams without leaving your kitchen.
Milk Frother
This electric milk frother holds up to one cup of milk and will allow you to create your own foamy coffee beverage. Any milk of your choice may be frothed in this amazing machine, including dairy, almond, oat, and much more. This frother also has a removable base with cord storage. There is no need to spend excessive amounts of money at a coffee shop when you can be your own barista.
Coffee Grinder Dispenser
You'll never have to measure out ground coffee again. This coffee grinder dispenser conveniently measures exactly one tablespoon at a time and can easily be placed to dispense the ground coffee into coffee or espresso machines. The dispenser is designed to keep your coffee fresh. It holds up to a half-pound of coffee grounds and includes a base to keep countertops clean. What could be better?
Single Serve Keurig
One cup of joe is enough for some, which is why the single-serve Keurig is a perfect fit. It takes up no more than five inches of counter space and has hundreds of different flavor K-cups, making it suitable for all coffee lovers.
You might also like: The Best Swimming Pool Games For You And Your Family To Play This Summer
Coffee Joulies
These coffee Joulies help any coffee drinker keep their drink at the perfect temperature, so you can sip for hours and hours.  Inside of the beans' steel shell is a material that is solid when cool, but it starts to melt inside of the shell when it hits hot beverages. Then, the beans quickly start to cool the coffee to a drinkable temperature, where the liquid inside starts to solidify again, keeping your coffee at the perfect warm temperature. Enjoy slow mornings with a hot cup of coffee, all thanks to this gadget.