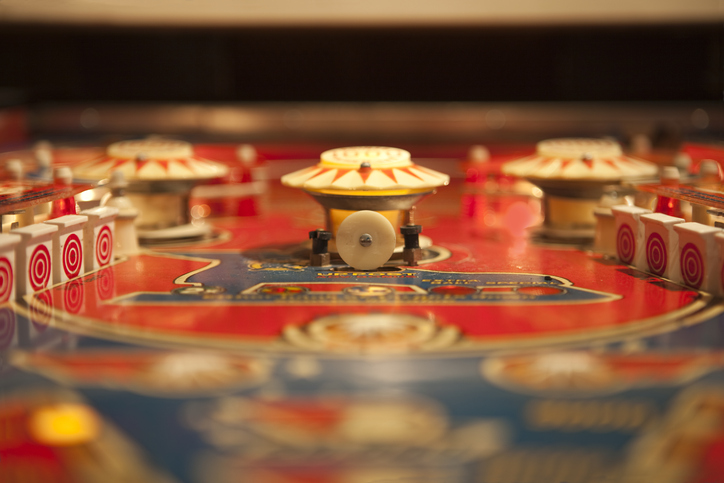 There was a time when arcades were a popular playground of fun for kids and adults alike. A fixture in these places was always the pinball machine. It's harder to find arcades today and the bright lights and bells of pinball machines. However, if you want to experience the excitement and thrills these machines offer, you need to come to the Roanoke Pinball Museum. These classic games are part of American culture and history, so come and be part of them today.
An Overview of the Museum
The Roanoke Pinball Museum has been open since the summer of 2015. The museum is on the second floor at 1 Market Square, SE, in Roanoke, VA. You can reach a facility associate by calling 540-342-5746. It is open six days a week, Tuesday through Sunday. It opens Tuesday through Saturday at 11 a.m. and closes at 8 p.m. On Sundays, it opens at 1 p.m. and closes at 6 p.m.
Furthermore, to visit the museum, rates are $13.50 for visitors ages 11 and up. For those 2–10, the cost is $10. Children under age two can get in for free.
Roanoke Pinball Museum Mission
When you visit the Roanoke Pinball Museum, you'll learn more about how pinball has played an important role in American society. Museum staff hopes visitors gain a better understanding of pinball and deeper gratitude for science, art, and U.S. history.
Museum Highlights
More than 60 pinball machines highlight the museum. Moreover, some of the machines date back to 1932. In addition, there are newer, modern-day pinball machines at the museum. Not only can you explore the museum by looking at the vintage machines, but you can enjoy them hands-on. When you come to the museum, your admission allows you to play the machines to your heart's content. You will be able to learn how pinball machines work, how long they have been around, and the game's purpose.
You might also like: Your Table At Beamer's 25 Is Ready
Rent It for Your Party
Unlike most museums, the Roanoke Pinball Museum is open for your personal use for your big events. For instance, you can rent out the space for birthday parties, graduation parties, corporate gatherings, and any other special occasions you want to celebrate. You can also arrange a buffet table with food and drinks. If you have up to 25 people in your group, renting the museum will cost $299. If you have 26 to 40 people, the cost is $399. Call the museum for more pricing information if you have larger gatherings.
Come and experience the fun and excitement of pinball machines. Have an enjoyable and educational experience here today.
Disclaimer: The stock image is being used for illustrative purposes only, and it is not a direct representation of the business, recipe, or activity listed. Any person depicted in the stock image is a model.