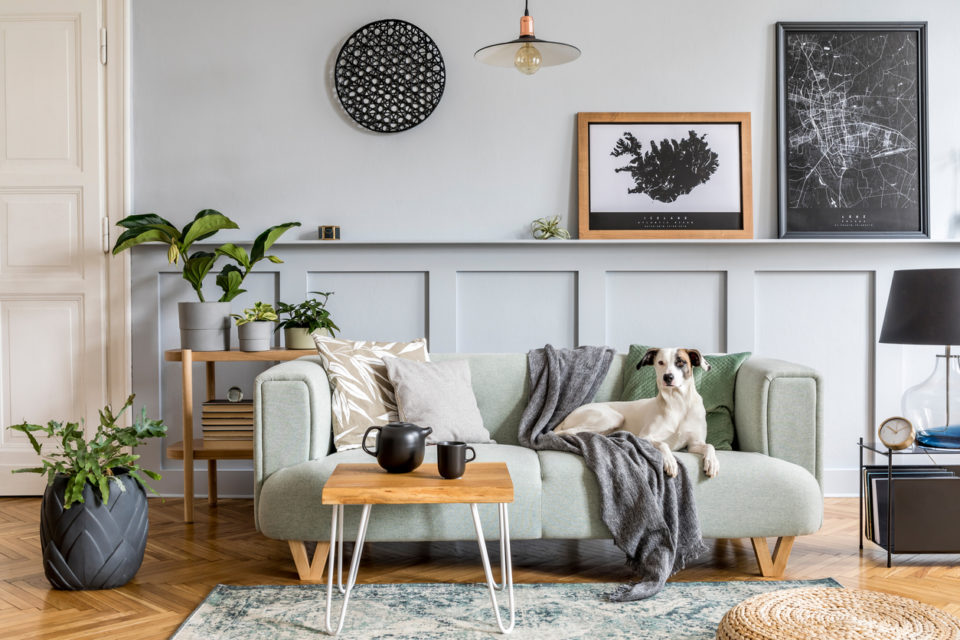 If you're searching for budget-friendly house decorating tips to take your home to the next level, then check out these tips from Homes and Gardens. Your home says a lot about you, but that doesn't mean you have to break the bank to get the style you want. While your house is an investment, you probably don't want to spend an exuberant amount of money on decorations when you could be spending them on a family vacation or a big life event like a baby or wedding, so keep reading to learn how you can decorate your house on a budget.
Budget-Friendly Decorating Tips
Little Paint Trick Make A Big Impact – You don't want to spend a large amount of money on paint that will overpower a room. A more cost-effective approach is to buy a small amount to accent door frames or add an accent wall.
Reuse and Refurbish – If you have an antique piece of furniture that needs a facelift, consider a fresh coat of paint and some new handles or knobs to give it a brand new look. Refurbishing old furniture is inexpensive and can save you money in the long run.
Be Clever With Wallpaper – You can put wallpaper almost anywhere. You can add it around doors, on the walls, and even on the ceiling. If you're looking for an inexpensive way to add a little style to a room, try a beautifully designed wallpaper.
Make The Walls Interesting – You can add interesting and sophisticated designs to a wall using wooden boards. Paneling can add that extra dimension you may have been looking for in a room without breaking the bank.
Hunt For Vintage Finds – You can save a large amount of money by shopping for vintage decorations at yard sales, estate sales, or antique stores. Vintage finds add character and can liven a room up.
Give New Life To Leftovers – This is not referring to food, but rather to leftover materials. You can create beautiful backsplashes with spare tile and save money because you won't have to purchase brand-new materials.
Use Mirrors To Enhance The Space – Mirrors can do a lot for a room and, if used properly, can make a room look larger. Styling a room with mirrors can also be cost-effective if you're working on a budget.
You May Also Like: Know When To Change Your Brake Pads
Get Decorating Today
Start looking for deals on decorations that will liven up a room, and don't just stick to one store; branch out and look every day for deals. You also don't have to purchase the most expensive item to make a difference. Consider starting small and working up to completing the aesthetic you want in a room. Always remember that a little goes a long way, and if you have a large piece that you want to accent, then focus on adding smaller objects to the room for styling. Following these budget-friendly tips can help you transform any room in your house.
Disclaimer: The stock image is being used for illustrative purposes only, and it is not a direct representation of the business, recipe, or activity listed. Any person depicted in the stock image is a model.