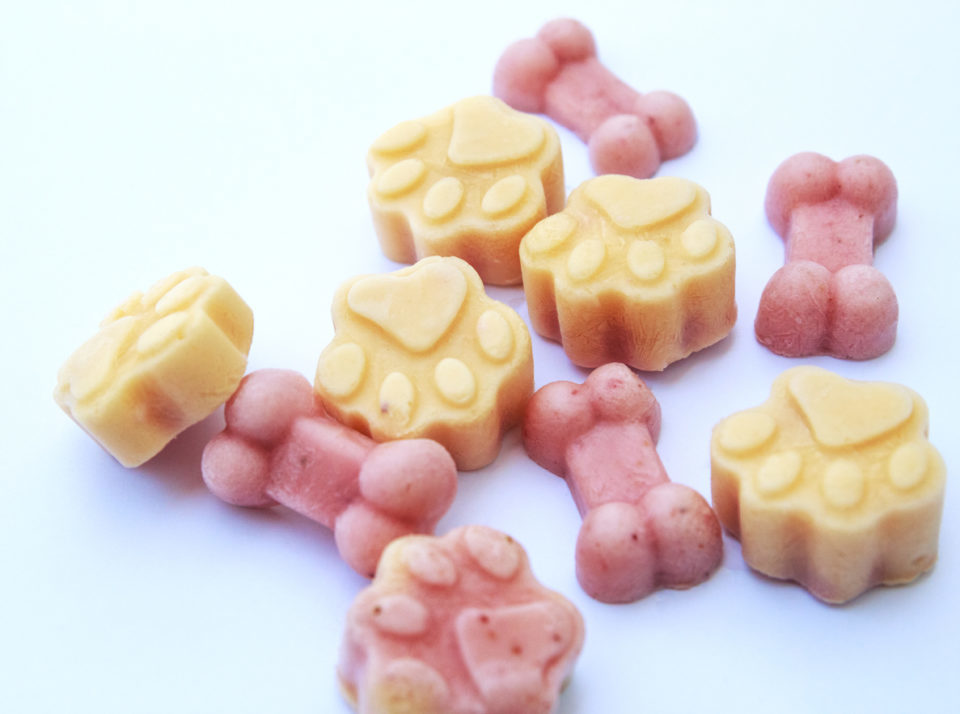 Your dog deserves the best of everything. We know we don't have to tell you this because you already know it. Although, this is just a reminder that this goes for treats as well. This spring, grab fresh watermelon instead of store-bought treats for your furry friend. They'll think they're getting spoiled beyond belief, while you can have the satisfaction of knowing they're getting many nutritional benefits from their watermelon treats. Watermelon is safe for dogs, as well as sodium, cholesterol, and a fat-free option for them. It's super hydrating too, so it's perfect for warmer weather. Treat your dog to these tasty watermelon treat recipes today.
Watermelon Slushie
Doesn't a watermelon slushie sound amazing on a warm spring day? Even humans might want in on this one. Grab two cups of frozen watermelon and a third cup of cold coconut milk. Pour the ingredients into your blender and pulse it until you get your desired slushie consistency. Serve up in a bowl or freeze inside of a Kong toy for ultimate enjoyment.
Yogurt And Watermelon Bites
For these adorable bites, you'll need a watermelon, plain Greek yogurt with no added sugars, your blender, and an ice cube tray. If you want these to be super cute, get a tray shaped like paw prints or bones. Start by blending your four cups of watermelon until smooth. Put about a tablespoon of Greek yogurt into each of your molds, then fill the remaining space with watermelon. Freeze for four hours or more, remove from the mold, and give to your dog.
You might also like: Cook A Meal The Whole Family Will Enjoy
Watermelon And Banana Popsicles
Get more use out of your ice tray molds with this recipe. Grab three cups of watermelon, one peeled banana, your blender, and your molds. Add ingredients to the blender and puree. Pour into the ice molds and freeze for four hours or longer. Remove from the molds and let your dog enjoy!
After feeding your dog these delicious watermelon treats, treat them to a car ride with the windows down in your new car from Berglund Group! Come shop with us safely in store or online today.