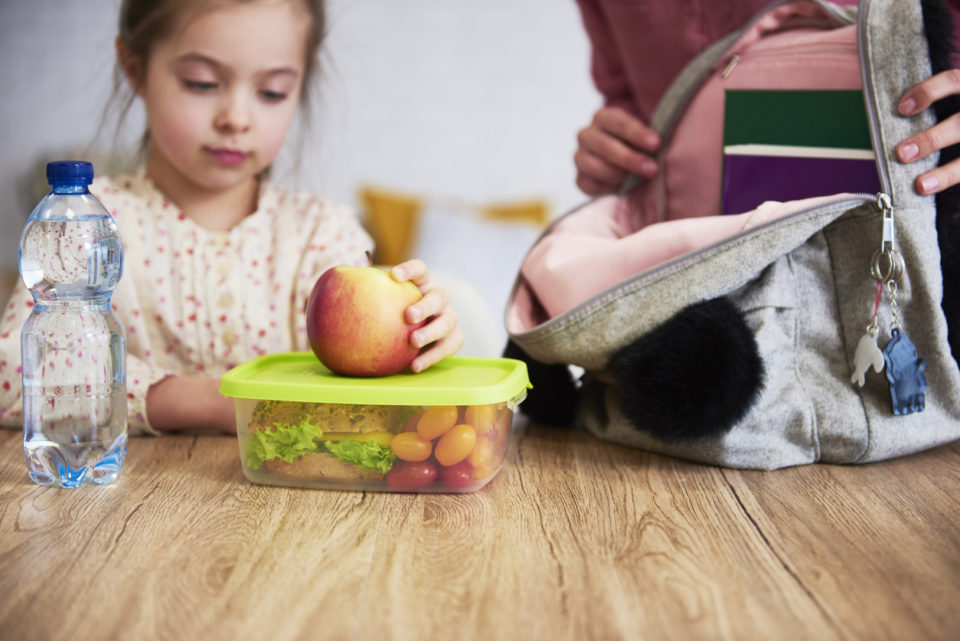 School's back in session, which means you have to come up with some lunch ideas. Packing a school lunch can be difficult because you have to choose items your kids enjoy and eat at school. That means you need to find delicious lunches that don't have to be refrigerated or heated up. Fortunately, you won't have any trouble packing lunches if you use these easy lunchbox ideas.
Peanut Butter (or Almond Butter) and Jelly Sandwich with Extras
Your kids will devour every bite of this tasty lunch. Start with peanut butter or almond butter and jelly sandwiches. Then add chips and salsa for a bit of spice and salt. You can also include fruit salad, cheese, and some candy. Your kids will skip on their way to school if they have this meal in their lunchboxes.
Roll-ups and More
Kids tend to love eating roll-ups. Both flavorful and easy to eat, they're the ideal midday meal. You can make ham and spinach roll-ups for your little ones to take to lunch. Add some trail mix and cheese to go with the roll-ups. Then bring the sweetness with some sliced watermelon and dark chocolate chips.
If that lunch doesn't appeal to your little ones, you can make turkey and cream cheese roll-ups instead. Then add cheese, raisins, and blueberries. Finally, toss in some crackers and cucumbers for the ideal meal.
Hummus and Other Handheld Treats
Do your kids love eating hummus? If so, you can send them to school with hummus and feta cheese to munch on at lunch. Add some crackers and cucumber slices they can use for dipping, plus some tomatoes if they want to add another flavor profile. Then toss in some chocolate chips for a sweet treat at the end of the meal.
Tortellini and Tasty Sides
Tortellini is usually served hot, but it doesn't have to be. The Italian dish also tastes fantastic when it's at room temperature, so put some tortellini with marinara sauce in your kids' lunch boxes. You can throw in some extras as well, such as cucumbers, carrots, and ranch dressing. Then add a touch of sweetness with banana chips and blueberries. Your kids are going to dive into this lunch and clean their plates.
You might also like: Essential Home Care Tips For The Fall
Rotisserie Chicken and Tempting Treats
Rotisserie chicken is another food that's normally served hot but tastes great at room temperature. Make lunch with rotisserie chicken and barbecue sauce. Then include a salad, raspberries, and a cookie. This lunch is so full of flavor that your kids might request it a second time in the same week.
With these lunchbox ideas, the school year will go off without a hitch. You'll have happy kids who are excited about what's in their lunchboxes.