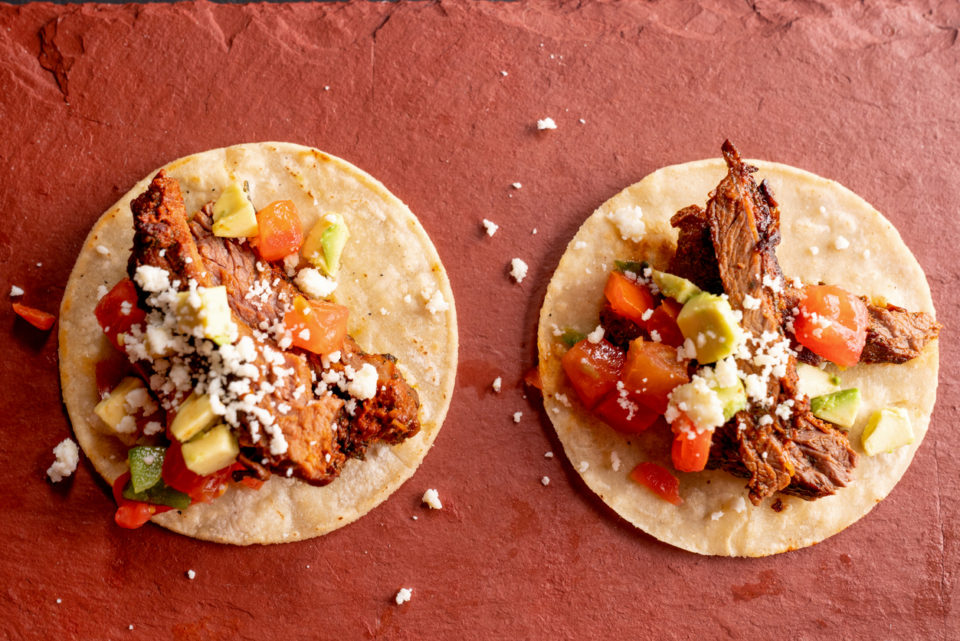 Is there anything better than cooking on the grill during the spring? There's something about the spring air that makes food smell and even taste better. You can improve the flavor even more with these easy grilling recipes. Check them out if you want to up your grilling game this spring!
Cajun Grilled Shrimp
Grilling and food on a stick go hand in hand. Enjoy the best of both with this Cajun grilled shrimp recipe. You'll add some delicious Cajun flavoring, pop the shrimp on skewers, and place them on the grill. The Cajun flavoring is as good as you could get at a restaurant in the Bayou, so this recipe is sure to impress.
Honey-garlic Pork Chops
Honey and lemon are two top flavors in the spring, making this recipe for honey-garlic pork chops a hit. The honey, lemon juice, garlic, and soy sauce combine for a delicious marinade that also tastes incredible on chicken and more. Try it on the pork chops first and then branch out. It could become your go-to marinade whenever you're grilling meat.
Grilled Beef and Blue Cheese Tacos
Do you love steak tacos? Take them to the next level with this recipe for grilled beef and blue cheese tacos. The sauce is out-of-this-world, and the sirloin steak is tender and juicy. Also, the blue cheese adds an extra layer of flavor that will have you coming back for more. You might want to double up on this recipe. It makes great leftovers, too.
Barbecue Sliders
Who knew that combining ground beef and pork sausage could be so delicious? It sure is when you follow this recipe for barbecue sliders. You'll throw in some barbecue sauce and put the meat on Hawaiian sweet rolls. You can also add some toppings such as red onions and lettuce if you want. Whether you eat them with or without toppings, you'll love every bite.
Scrum-delicious Burgers
Are you looking for a recipe for a full-size burger? The scrum-delicious burger is always a hit. You'll make the patties with beef, pepper, garlic salt, and onion. After, you'll top them with a mixture of cheese, mayonnaise, bacon, and mushrooms. It might sound pretty basic, but this will be one of the best burgers you'll ever eat. Combining the toppings creates a perfect balance of flavor in each bite.
You might also like: Spring Into Action For A Lower Power Bill
Zesty Grilled Ham
Zesty grilled ham is a hit with kids and adults alike. You'll combine brown sugar, lemon juice, and horseradish. After boiling the ingredients, you'll brush the mixture on the ham and then fire up the grill. It's fast and easy, and it tastes just as good the next day.
These recipes will set the tone for a tasty spring. Follow them as written, or change things up and make them your own. Either way, you can expect to enjoy some delicious meals.
Disclaimer: The stock image is being used for illustrative purposes only, and it is not a direct representation of the business, recipe, or activity listed. Any person depicted in the stock image is a model.