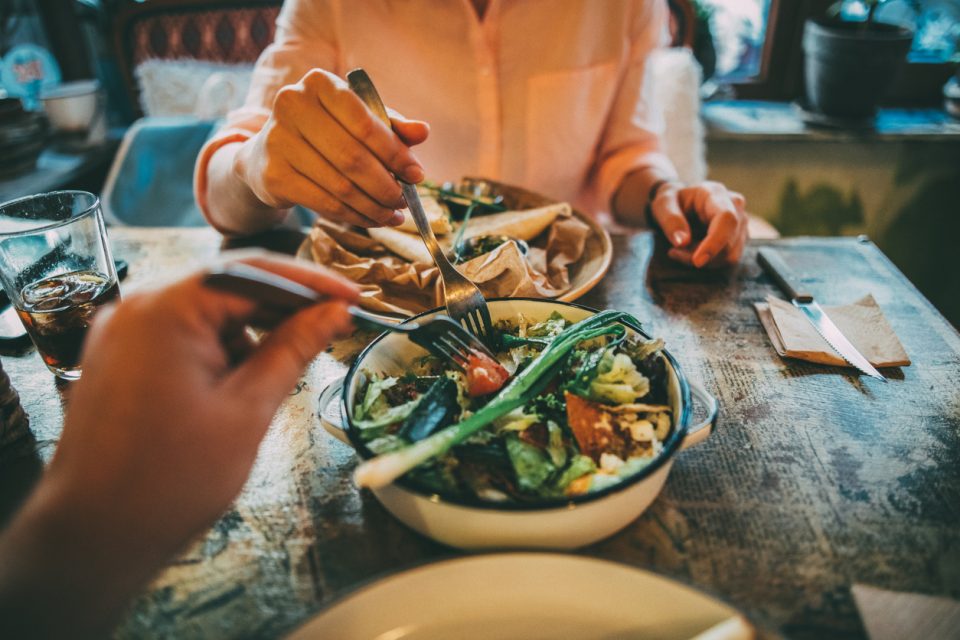 If you live near Roanoke, you don't have to go far to find excellent cuisine. No matter what you're in the mood for – Chinese, seafood, steak, pizza, Mexican, barbecue – you're close to a number of local eateries that can satisfy your cravings completely and deliciously. And if your appetite leans more toward fresh, local food, you'll find plenty of options that feature the best of Virginia's bounty. Here's just a tiny sampling of our favorites.
Local Roots
This farm-to-table restaurant receives raves beyond the ones from locals (though there are many of those, as well). Local Roots was voted one of USA Today's 10 Best Slow Food Restaurants That Are Sustainable and Scrumptious. The menu here focuses on freshness, with locally grown and prepared foods served in a comfortable, unpretentious atmosphere. The menus change frequently based on what's fresh and available, so check back before you go if you want to peruse the current menu offerings.
The Regency Room
Since its opening in 1939, The Regency Room has been at the heart of the Roanoke's social and cultural scene. This restaurant represents the epitome of Southern hospitality in downtown Roanoke and is the proud recipient of the esteemed AAA Four Diamond Award. The restaurant features seasonal menus centered on the freshest local ingredients, with French-inspired Southern cuisine and some of the best culinary offerings southwestern Virginia has to offer.
The Roanoker Restaurant
Serving Southern comfort food with friendly service and great prices, The Roanoker Restaurant is a staple in the Roanoke dining scene. As its name would imply, this restaurant has a rich history in the community, starting with its 1941 inception. With breakfast, lunch, and dinner menus as well as a complete listing of to-go options, The Roanoker has something for every appetite.
You might also like: Enjoy A Stay At The Peaks Of Otter Lodge In Bedford
Serving Up Savings at Berglund Automotive
If you think a good meal is satisfying, what about a good deal? When you shop for a new or used vehicle at one of Berglund Automotive Group's many Lynchburg and Roanoke dealerships, you're bound to find just the car, truck, van, or SUV you want at an incredible price. Whether you're leaning toward a model from a luxury brand like Mercedes-Benz or BMW or a popular domestic brand like Chevrolet or Jeep, you'll find plenty of options at one of our dealerships. Simply locate a Berglund dealer near you and then explore the inventory of new and pre-owned vehicles. Once you've bought a vehicle the Berglund way, you'll understand why so many Virginia drivers turn to us for all their automotive needs.